Monera - kingdom of bacteria & viruses
Vermeulen, Frans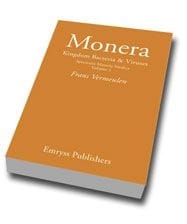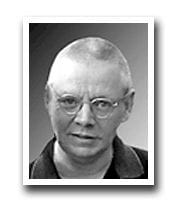 Printed in The Netherlands, hardback, 800 pages
ISBN
9076189153
Size
150 x 222mm
Weight
0.94kg
RRP
£47.00
Price
£47.00
Our language is riddled with the language of disease this is shown in the many anecdotes and myths that lighten and balance the thorough statistical medical and scientific language. The history and genealogy of these makes fascinating reading, and Vermeulen has implemented his sleuthing skills to unravel many irregularities. Inside the front cover is a comprehensive map showing the taxonomy of Bacteria. A matching map traces the taxonomy of the Viruses inside the back cover. By this means, and the device of running headings, you can navigate your way around the book and the complex relationships of bacteria and of viruses. The book contains Classification of all the bacteria and viruses that have made their way into the homeopathic pharmacopoeia. The history of disease, vaccines, medicine and religion is charted.
About the author:
Frans Vermeulen was born in July, 1948 in Den Helder, Holland. He graduated from teachers training college in 1970. He worked as a schoolteacher until 1978 and had already started to study homeopathy at Stichting Klassieke Homeopathie in Den Haag. He continued to study homeopathy until 1983 although he had been running his practice since 1979.

Frans started to translate homeopathic books for work and pleasure. Between 1983 and 1996 he translated English and German homeopathic books, including Kent, Allen, Hering, Boericke, Borland, Tyler, Vithoulkas, Voegeli, Whitmont, Miles, Morgan and Kohler.

In 1985 he wrote Kindertypes in Homoeopathie (Children's Types in Homoeopathy), based on his experiences as both a teacher and a homoeopath.

In 1990 he was appointed managing director, teacher, and administrator of The School of Homeopathy in Holland. In 1992 he wrote Synoptic Materia Medica 1 which originally emerged from remedy summaries made for the students in Holland, Ireland and Finland.

He followed this one up with the Concordant Materia Medica published in 1994. Followed by a second edition of the Concordant, including Hering's Guiding Symptoms in 1997; a third edition was printed in 2000.

Out of his special interest in the small remedies, Frans wrote Synoptic Materia Medica 2. In his recent Materia Medica tour de force entitled PRISMA, he introduces us to data from numerous non-homoeopathic sources as both reference material for the homoeopathic materia medica and as the source of potential symptoms. The significance and potential of such external data has been the subject of his numerous seminars in Europe, Israel and Australia.

And finally, in 2005, Frans published an astounding 800 page book focused on the Materia Medica of bacteria and viruses, entitled Monera. He followed it early in 2007 with volume 2, another heroic work of scholarship on Fungi.