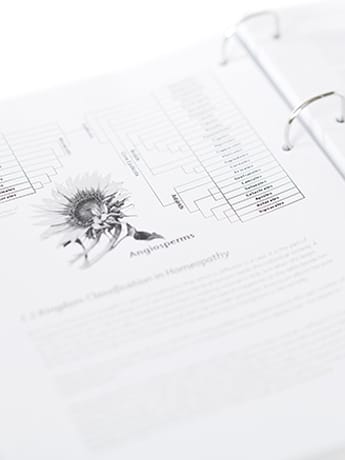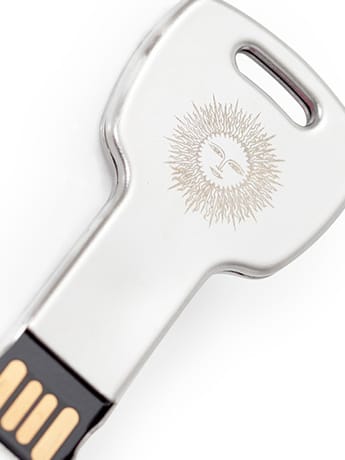 What you receive
High quality learning materials, content from the best teachers all beautifully designed and put together.
Every course comes with printed course study guides and books that are sent to you in the post. All students have access to the School's Online Learning System (which correspondence students do not have to use). You will have continued support in your studies from our faculty in the main office and from your personal course tutor that is assigned to you when you enrol. Learning is enhanced through movie or audio lectures – selected and edited from the best classroom teaching. You connect with other students through our School closed Facebook groups, student maps, teaching groups and live chat. The School provides regular online webinars. All this adds up to you getting a superb blended learning programme with a wide variety of resources to enhance your study and education.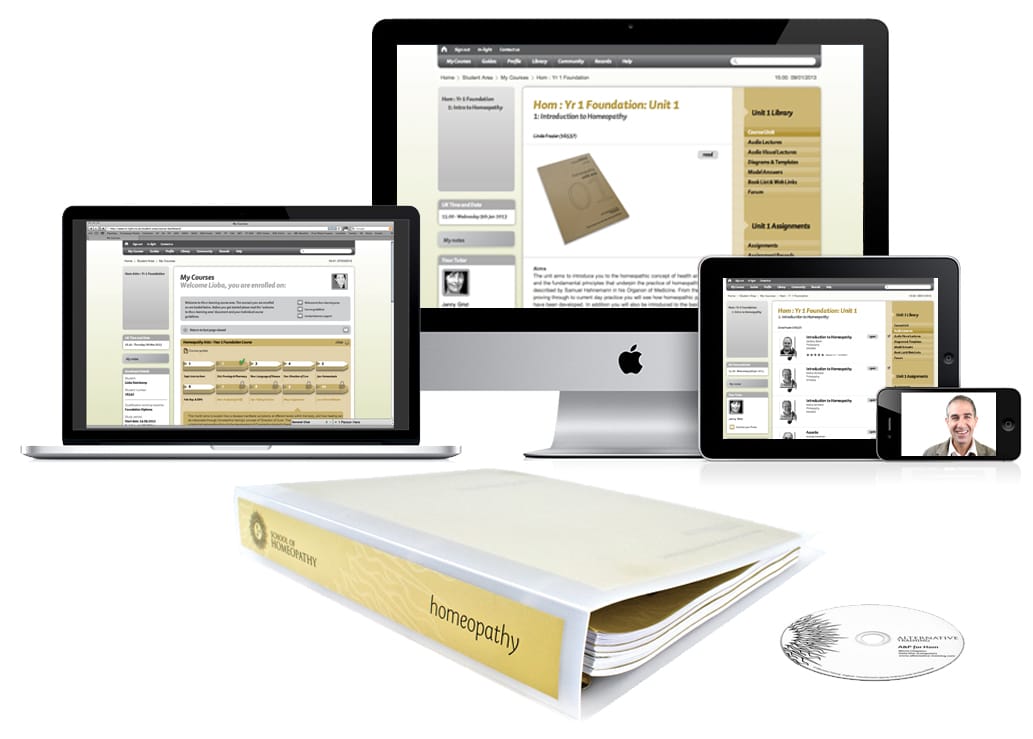 Our flexible learning plus our unique blending learning teaching materials means you can study from home at any time in any location anywhere in the world.
You can study at your own pace and can tailor your learning around your lifestyle. You might be working already and looking for a career change or you may be looking after a family and be unable to attend classes. The beauty of our courses is the flexibility to study when it is most convenient for you.
Distance learning can be cheaper than attending a college, all you need is the course and books we send you and a computer with internet access. All lectures and materials are provided via the post, on disc and online. There is no frenetic rush to get to a class after work, no baby sitter to organise and no class room pressure; no weekly or monthly travel fees, no accommodation or expensive eating out while at School. You provide the commitment and self-discipline, we provide all the materials and then you can work as fast or as slow as you want with in the generous course study periods.
With our system you can be in touch with others on your course so that you do not feel alone. You can also stay in contact with your tutor who will offer you one-to-one support and help you to achieve success in your course as well as help you through any doubts or difficulties.
More and more people are choosing to study in this way. People who choose to study natural health come from all walks of life and many use it as a way to progress or change career or gain new life skills to better manage their health.
You can study our courses even if you have no aspirations to study any further or to use your knowledge in your career, you can simply be curious to discover new interests, understand the mind and body or you may want to improve your health, wellbeing and lifestyle. All you need is a passion for learning.
We are proud of the support we give our students, we are here to help, give us a call and one of our friendly team will be happy to answer any questions you have.
Study guide
Course books
Movie lectures
Personal tutor
Assessment
Online learning
Faculty support
Facebook groups