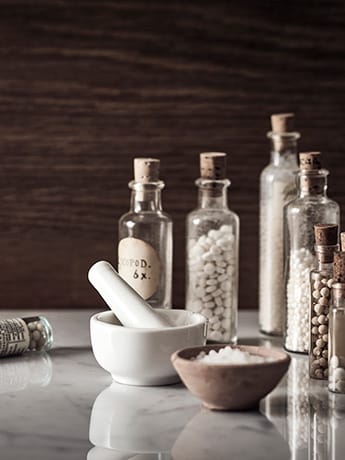 What is natural health?

The aim of natural health or Complementary and Alternative Medicine (CAM) is to improve health and address illness in people of all ages. It is the art, science, and practice of disease diagnosis and treatment and the prevention of illness, using natural therapies and medicines.

Natural health is a self-care system of natural therapies which can restore health and wellness by working with the innate curative powers of the human body. It uses forms of healing which take into consideration the whole person, the mind, body, and emotions and by bringing balance and harmony to life. Natural health care practitioners and therapists may specialise in one modality or use a wide range of treatment approaches together.
With natural healing methods such as homeopathy, an individual is not given a medication to cure the symptom but will be looked at as a whole person. Diet, sleep habits, stress and other life-style factors are all taken into account as the individual is seen as a person not a disease.
It can empower the individual to be responsible for their own health and healing using prevention by simple and often inexpensive natural means. This may be by choosing natural whole foods, nutritional supplements, physical exercise, stress management techniques, natural therapies or medicines. Most natural medicines can be used alongside conventional medicine. A natural approach to healthcare can empower the individual to move from patient to self-healer through education on improving lifestyle changes and self-care to promote wellness.
Why is it so popular?
The increase in the stresses of modern life has led to an impact on physical and mental health. More and more people are turning to natural alternative and complementary methods of healing and changes in lifestyle to improve wellbeing and take charge of their health. Some turn to natural health as a last resort after trying drugs or surgery which has either not worked or resulted in side-effects. Others make a lifestyle choice because they want to use natural approaches to healthcare as they are non-toxic and less invasive. Such changes can help to empower the patient to be in charge of their health, understand what makes them better or worse and, if necessary, do something about it.
Natural medicine is also continuing to gain greater acceptance as a result of increased scientific investigation and interest and awareness of new research.
Why is natural health becoming so popular:
A growing disillusionment with drugs and conventional medicine
Growing concern over the practices of big pharmaceutical companies and their research methods
A desire for medicines that come from nature and do not contain toxic or synthesised chemicals
People want to work with their bodies enabling the body's innate healing ability
Natural health looks at the whole person not just a specific disease
There is a need to identify a possible underlying cause for the symptoms experienced
Encourage the promotion of sustainable continued health and prevention of disease
Natural medicines work well alongside other forms of medicine
Patients gain self-empowering, self-care practices to look after their own health
Patients receive quality time with a healthcare professional
Free from toxins
Few side effects
Whole person
Sustainable
Causation led
Integrative
Self-care
Quality time