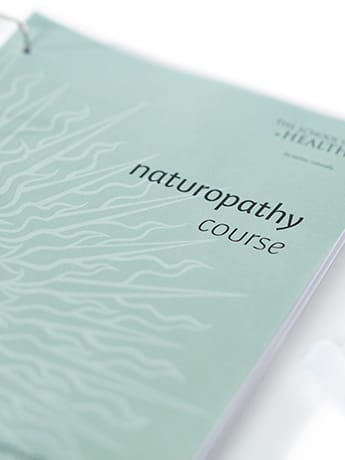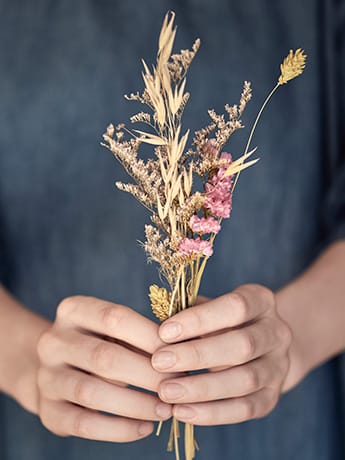 Naturopathy Course
Certificate

Rigorous external assessment is provided through completion of the comprehensive assignments sets, with high standards of tutor marking. The Naturopathy course is written to level 4/5 giving you a good working knowledge of all of the various disciplines covered.

| | | |
| --- | --- | --- |
| Level 5 Diploma in Naturopathy | Unit Credit | Level |
| 1. Ayurveda | 10 | 5 |
| 2. Chinese Medicine | 6 | 4 |
| 3. Tibetan & Unani | 6 | 4 |
| 4. Homeopathy | 7 | 4 |
| 5. Naturopathy | 10 | 5 |
| 6. Homotoxicology | 7 | 4 |
| 7. Psychosocial Skills | 10 | 5 |
| 8. Hydrotherapy | 10 | 5 |
| 9. Iridology | 7 | 4 |
| 10. Dentistry | 7 | 4 |

To complete the course, you have to attain a passing grade in each of the assignments. Certificates will be awarded for each subject (Unit) you successfully complete.
There are several certificate awards given for successfully completing of this course:
Completing of individual Units:
If you leave the course completing individual Units of the course
The School of Health: Unit Certificate
Completing of the full course (without meeting the General Naturopathic Council requirements):
The School of Health: Naturopathy Diploma
Does not grant the use of the legend ND after your name.
Completing of the full course (meeting the ND equirement):
If you complete the full set along with the other requirements to become a Naturopath (see below 'Becoming a Naturopath ND') you will be awarded:
The School of Health: Naturopathy Advanced Diploma (ND)
Grant the use of the legend ND after your name.
Becoming an Naturopath ND

If you are a natural health practitioner with a 3-4 year Level 6 course qualification, then, once you have completed this course, you are well on your way to becoming a Naturopath ND. To become a Naturopath ND with us you will need to complete:
The 1 year Naturopathy course with a selection of Level 4/5 Natural Medicine Units.
Level 6 training plus 2 years in practice in either: Nutritional Therapy, Homeopathy, Osteopathy, Acupuncture, Chinese Medicine, Medical Herbalism or Chiropractic Medicine.
Level 5 training in Nutritional Therapy unless your Level 6 training was in Nutrition, if so you complete a 1 year Herbal Medicine Course or Homeopathy.
Level 4 training in bodywork e.g: massage, Bowen technique, yoga etc. unless your Level 6 training was in bodywork (e.g. Osteopathy).
Graduates and therapists that meet the requirements as listed above are eligable use of the legend ND after their name.

Naturopath's ND should be at the required level to apply to join a Naturopathic Register either in the UK or abroad should you wish to. In the UK if you do not wish to become a registered Naturopath, you can legally practice without registration.
A Register is a published list of Naturopaths who work to a set educational standard and established code of ethics. Potential patients seeking a Naturopathic practitioner trained to a high standard, can access a Register to find someone in their area.
Please note that completion of our International programme does not always confer an automatic license to practice in your country - it is wise to review the official recognition policies of your own country before setting up in practice.
A programme that combines the four main Eastern medicines with Naturopathy disciplines.