Homeopathy
Taster Course

This distance learning course is ideal for those who wish to taste Homeopathy and our study programme. This home study course is available via online or correspondence and is perfect if you cannot quite make up your mind and want to 'test' if homeopathy is for you.
Units: 1-2
Study Hours: 50 - 100
Time: Estimated 2/4 months (timing up to you)
Enrolment period: 8 months (with option to extend)
Books: Taster Booklist is required for Units 1-2
Certification: Taster Course Credit in Homeopathy
Study options: Correspondence (paper) or e-learning (online).

The distance learning course begins by introducing you to the work of Samuel Hahnemann. It lays out a wide canvas upon which we begin to paint a picture of homeopathic philosophy, some of the fundamental principles of prescribing, and some in-depth portraits of materia medica.

You have the option of buying the course with or without tutor marking and mentoring. This means you can just look at the material and try your hand at a few assignments. If you wish to join us you transfer onto the Foundation Course, completing all the assignments that have mentor marking. Our `Taster` Course requires only a few books from Book List One.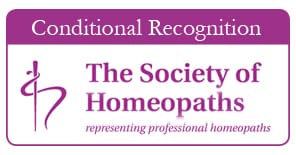 A great way to try the course out before committing further!


Prices & enrol online
Homeopathy Taster Course
Price includes:
Course study guide
Movie lectures
Tutor marking
8 month study period
Certification
Post & Packing
(Taster booklist required)