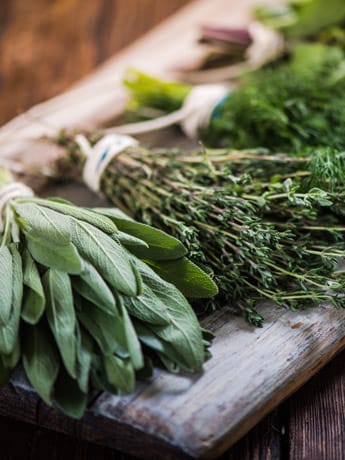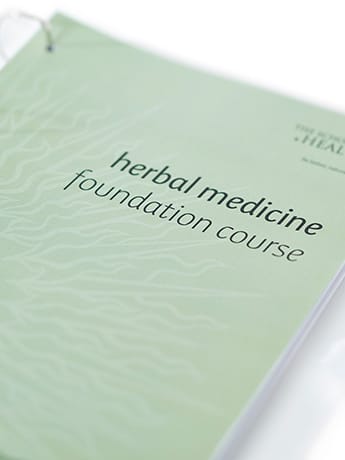 Herbal Medicine Foundation Course Content
The Herbal Medicine foundation course provides a good grounding of knowledge on the teachings, philosophy and practice of herbal medicine.
Contents overview:
Our Herbal Medicine Foundation Course is made up of 4 units:
Unit 1
An introduction to herbal medicine
The history of herbal medicine
Materia medica, foraging, growing, medicine making and phytochemistry
Safety, limitations and the law.
Unit 2
The digestive system including the liver
The integumentary system
The cardiovascular system
The respiratory system
Unit 3
The immune system
The lymphatic system
The nervous system
The endocrine system
Unit 4
The musculoskeletal system
The urinary system
The reproductive system
Full contents with learning outcomes:
Below is an outline of the syllabus to give you a taste of what is in our Herbal Medicine Foundation course.
Unit 1
Introduction to herbal medicine. Within this unit you will learn about how herbal medicine fits into our world and your life, why you might choose plant medicine, how herbs work, the history of herbal medicine (both locally and worldwide). Also, how herbal medicine fits in to our lives - with Western, Ayurvedic (Indian) and Chinese herbal medicine taken into account, together with an introduction to herbal energetics and the language of herbal medicine. You will also look at the concepts of health, disease and holism.
Within this unit you will learn the basic principles of herbal medicine and materia medica, including ethical foraging and home cultivation, there is an introduction to plants, ecology and botany, quality control and the efficacy of medicines, herbal monographs (how to create a monograph – drawing, growing, foraging, observing, reading, researching, cross-referencing, presenting) and energetics (how to feed in energetics to monographs and understand the language of energetics – hot, cold, choleric etc. including cross-referencing with eg. Ayurveda). This unit also includes medicine-making – herbwifery (the beginnings of cultivating your own apothecary), herb growing, harvesting and drying, how herbs are used to make tinctures, infusions, decoctions, creams, ointments, gargles, mouthwashes, douches, poultices, hand and foot baths, with basic remedies and recipes. You will learn how to choose and blend herbal formulas and the synergy, indications and formulation skills that herbalists use. You will also look at interactions and safety, basic clinical skills, the basics of creating an apothecary, formulation blends in case studies and also phytochemistry (basic biochemistry, plant composition, common constituents of plants, interactions and safety).
Within Unit 1 you will learn about becoming a herbalist, including the clinical, practical and legal aspects of herbal medicine. This unit will cover safety considerations for herbal medicine, knowing your limits (when to seek help, when to refer and so on, as well as asking who can be a herbalist), contra-indications and indications (how to use them, red flags), appropriate dosages, Schedule 20 herbs, herbal medicine and the law, and there is an introduction to the diagnostic skills that a herbalist will learn.
Unit 2
Within this unit you will learn about the digestive system and its important role in overall health. It includes an overview of the alimentary canal with basic biology (more in-depth information about this can be found in our Anatomy and Physiology Course) or one of our Nutrition courses), as well as the gut-brain axis, food, bacteria, microbiome, food as medicine, absorption and excretion (and the role of herbs in our gastrointestinal processes), basic gut ailments (diarrhoea, constipation, indigestion, malabsorption, IBS, heartburn, reflux, appetite, weight management, blood sugar management and so on), together with the connection between gut dysbiosis and other conditions such as inflammatory disorders, candida and so on. We will look at the herbal actions of bitters, carminatives, demulcents and so on and herbal allies.
In unit 2 you will also study the liver – its basic anatomy and function, foods that help and hinder the liver, common liver disorders and herbal medicine allies such as bitters and tonics and their actions.
Within this unit you will learn the basic anatomy and physiology of the respiratory system and the cardiovascular system, including how we breathe and how circulation works, as well as common respiratory conditions (ear, nose and throat disorders, coughs, colds, catarrh, sinusitis, tonsillitis, pneumonia, chest infections, asthma and so on), how to maintain lung health (deep breathing, forest bathing, sea air, house plants and so on), herbal allies for the lungs and sinuses, and common circulatory conditions (poor circulation, varicose veins, high or low blood pressure, anaemia etc.) and plant allies for these disorders.
Unit 3
Within this unit you will learn about the nervous and endocrine systems and their inter-connection with the immune system. For the immune system we will look at gut health and the microbiome, basic immune system function and how to maintain good health (rest, diet, relaxation, exercise, mindfulness, breathing, nature), common immune disorders (infections, autoimmune conditions, chronic disease, allergies, candida, rashes and so on) and herbal allies.
For the nervous system, we will examine nervous system health (how to feed the little grey cells that make up our nerves and spinal cord amongst other aspects), as well as definitions of the CNS, PNS and ANS and how to nourish them (sleep, circadian rhythms, rest, digestion, mindfulness and so on), as well as common nervous disorders (such as depression, headaches, anxiety and insomnia), herbal actions and constituents and herbal allies.
Finally, for the endocrine system. You will learn the basic anatomy and about hormones and their effect on us, as well as common disorders (hypo- or hyperthyroidism, adrenal fatigue, PMS etc.), together with herbal allies and adaptogens.
You will also learn about the lymphatic system, as well as various conditions that affect the eyes, hair, nails and skin. For the lymphatic system, you will learn the basic anatomy, disorders such as swelling and chronic infection, together with herbal allies and recipes/actions.
For the integumentary system, you will learn the basic anatomy of the skin, nails and hair, about common ailments such as eczema, psoriasis, acne, rashes, hair loss, brittle nails and eye conditions such as conjunctivitis, dry eyes and sties, together with herbal allies and actions.
Unit 4
Within this unit you will learn the musculoskeletal system, the basic anatomy of the muscles and bones, chronic conditions (arthritis, fibromyalgia, osteoporosis and so on) as well as herbal allies and actions.
Within this unit you will learn the basic anatomy of the male and female genito-urinary and reproductive systems and hormonal health. You will learn the basic anatomy of the urinary system, common disorders (cystitis, irritable bladder, kidney infections and so on), alongside common disorders of the reproductive organs (hormonal imbalances, PMT and menstrual problems, fertility issues, menopause, prostate dysfunction, balding and so on).
You will also learn about which herbs can be safely used in pregnancy, together with common pregnancy problems (nausea, vomiting, anaemia, heartburn, swelling, constipation, infections, tiredness and so on). You will learn about working with people at different stages of their lives – menopause etc. and the plants we would commonly use.
Optional one-day workshop in Stroud
At this informative, interactive workshop you will learn about medicine-making (infusions, decoctions, tinctures, glycerites, herbal vinegars, syrups, creams, ointments, gargles and poultices), how to grow, harvest and dry herbs and how to identify fresh and dried herbs.
Any questions... just give us a call on 01453 709 709