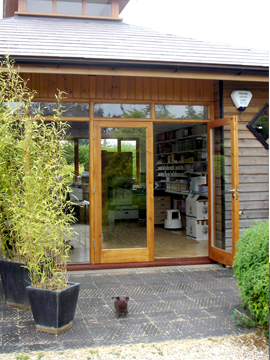 Accreditation & Affiliation
By purchasing a distance-learning course from The School of Health you are assured of receiving a high quality of product, service and care.
Our Nutrition Therapist Diploma course is fully accredited by the Federation of Nutritional Therapy Practitioners suitable for those who wish to practice Nutrition. FNTP is the largest and fastest growing professional body for practitioners of nutritional therapy in Europe, FNTP Accredited Courses provide the reassurance of recognition for insurance and practice in almost all European countries and students outside Europe can become members too. Because our Nutritional Therapist Course is FNTP Accredited when you graduate with this qualification the award is considered, by main international bodies, to be appropriate for practice.
Our homeopathy courses are provided in conjunction with the School of Homeopathy. The distance learning programme is recognised by the Society of Homeopaths, (a British representative on the European and International Councils for Classical Homeopathy), The HCPF Quality Assurance Validation Scheme, The Australian Register Of Homeopaths, and the Accreditation Commission for Homeopathic Education in North America. We are the only course provider in the world to have homeopathy courses recognised in this many regions across the world.
We are registered members of the Complementary Medical Association (CMA), who are recognised by the public and doctors alike as the leading organisation in the field of ethical, professional complementary medicine. The CMA is totally dedicated to representing 'the professional face of complementary medicine' and promoting research, education and knowledge in the field.
The School of Health is a member of The Association of Distance Learning Colleges (ADLC). The ADLC is the only trade association in the UK dedicated to distance learning providers. Member Colleges all sign and agree to abide by their Code of Ethics which guarantees high standards of service and integrity.

As well as the organisations above we also work with many others to assure the quality of our courses. If you have any questions about course recognition, accreditation and quality assurance please contact us and we will be happy to share more information.
We work with many businesses to assure the quality of our courses