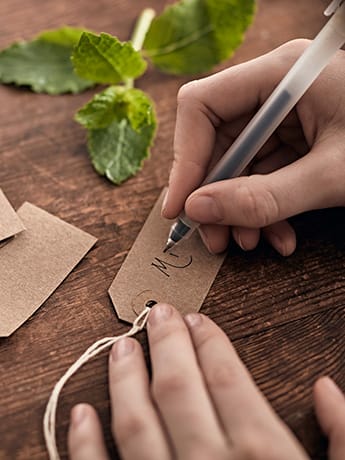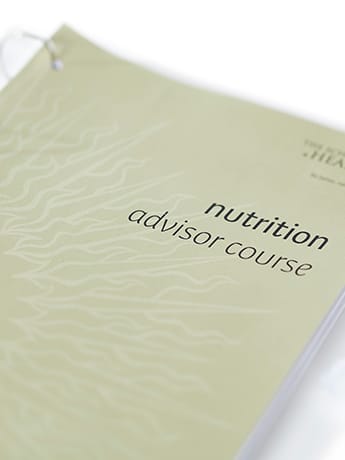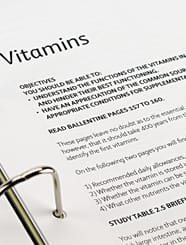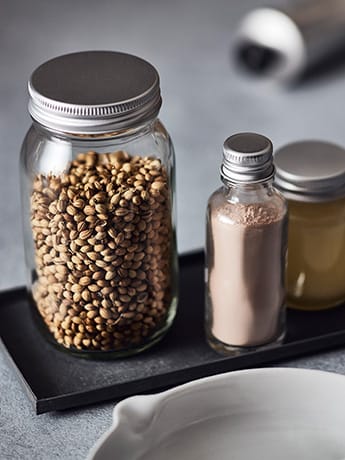 Nutrition Advisor Course Testimonials
I liked the course content and originality of the questions and the online tools were also very useful. Brilliant distance learning course. The Tutor feedback is honest and constructive. Great to have webinars and Facebook discussion groups. Beth, Student

Joanne, Student
The School of Health Nutrition course ticks all the boxes for me. Home study and a flexible time frame allows me to balance my learning with other commitments whilst the quick turn-around of assignments, tutor availability and clinical practice component mean that I am getting quality teaching input and interactive learning, which is necessary for me to build skills and confidence. The student sign-in area of the school's website is an excellent resource, should I wish to take advantage of it, and I particularly like that the school checks in with me to see how I am progressing, or to give me a gentle nudge when I might be struggling to stay focused! I did my research before choosing The School of Health to study with and I could not find this combination of elements anywhere else. I'm really impressed!
Claus, Student
The main reason I wanted to do the nutrition course was very simple - as I was going to work as a professional in the health sector, I wanted to know at least the basics about general nutrition. "You are what you eat" is a simple but very true phrase - the best therapy won't work properly if the nutrition of the patient is poor. Therefore, it is important to know at least to some extent about the consequences of an inappropriate diet, and to be able to give advice on some simple but powerful changes in diet. The course offered by The School of Health is perfect. You learn the basics about nutrition without being overwhelmed by strange words, heaps of numbers and weird philosophies. Instead, you learn the common-sense side of nutrition, the stuff that is actually logical and usable in every day practice. The assignments are fun to do, the support you get from the mentors is great and above all helpful, and the knowledge that you gain can be summed up like this - absolutely essential!
I found this course very useful in terms of understanding nutritional needs. It was simple, easy to understand, yet very informative. It has helped me pay more attention to food and diet issues that come up in consultations especially with children. The Book on Diet and Nutrition By Rudolph Ballantine was especially helpful. Charu, Student
Jenny, Student
I found the Nutrition Course was very well written and presented. I particularly enjoyed the contrast between the two text books, one being from an alternative point of view and the other so scientific. The knowledge and practise cases from assignments has enabled me to help my clients, especially when they really don't know where to start to make improvements to their diet. I have found being able to explain to people why they should change their diet has helped them to make the changes. Most commonly it is a misunderstanding about blood sugar levels and two clients this year actually never needed their homeopathy after they changed from eating sweet sugary things to more complex carbohydrates. Overall I think this course is an excellent continuing professional development tool because it makes you think about what goes in to the body as fuel and nutrients, alongside the alternative treatments like homeopathy or massage which people sometimes think will work well on their own.

It is good to be able to quote some facts at people to help them, e.g. why they need to drink more water and what it is used for in the body has helped several teenagers to realise they need to drink more water. Previously, I found teenagers have been reluctant because they think they are just being nagged.
Christine, Student
The general presentation of the Nutrition course is good and it was everything that it meant to be - an add-on to a therapist - in my case a pharmacist. I liked the course level and found that I retained it well - it didn't go too much into detail but gave a good overview. I thought the amount of work was about right. The course certainly helps in my work life so I can only recommend doing it. I liked that I had two years' time to complete it because at some stage I moved and did a lot of travelling where I obviously didn't work on the course.
The course was recommended to me by an osteopath friend. I like the fact that you can make the course fit around your lifestyle. If you need to take a break then that's fine. Equally if you find that you can dedicate more time to it at certain points that works too. Ideal for me as I've lived in three different countries since I first applied and have two young children! The information and questions on the course guide you in gently. It would be easy to get bogged down by so much information available on nutrition but the course steers you through and helps to keep you focused. Anon, Student

NS, Student
Absolutely love the combination of resources and how organised and structured the course is. The online functionality is great. With the interaction I have already had with Nicky, I can tell how supportive and encouraging and caring Nicky is. And whenever I call, Elaine and Jennie are so helpful. I'm so pleased I made the move to your school. It is evident that a lot of thought has gone into the course and the tutors. This is all massively refreshing and I'm extremely grateful to be working with the School of Health team.

"The tutor assigned to me is supportive, encouraging and at hand to answer any questions"


Prices & enrol online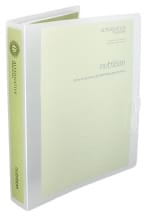 Nutrition Advisor Course Yr 1
Price includes:
Nutrition Advisor Course study guide
Units 1-4
Movie lectures
Core books
Tutor marking
Webinars
Discussion groups
Online clinics
Tutor group meetings
Tutorial
1.5 year study period (can be done in 9-12 months)
Certification
Post & Packing
(Booklist required)