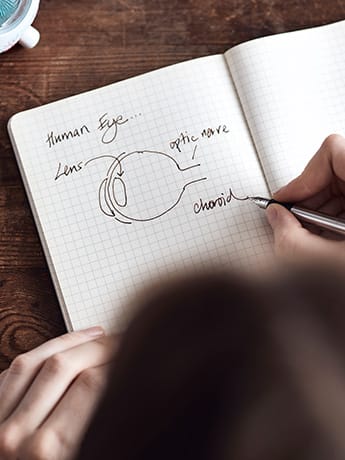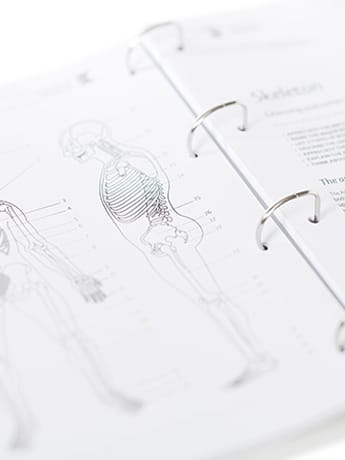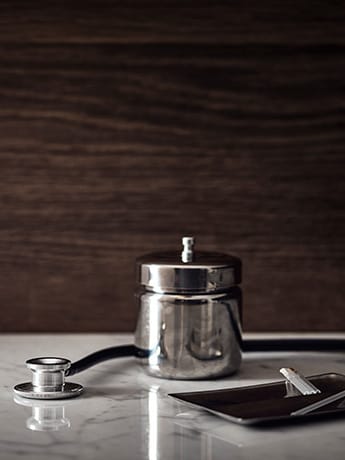 Anatomy & Physiology Course Testimonials
I like that the study is in my own time and the workbooks are very helpful. I think it is beneficial to study this course as it gives an insight into the human body on a physical level which compliments the homeopathy course very well. Anon, Student


Sarah, Student
I enjoy the material and this course design is just amazing for me! A complex subject that can be painful to go through made accessible to all. I just love it. The materials are helpful and the book recommendations within the course I have found useful. I love the webinars and find them extremely useful. There are so many subjects that can be discussed there. Overall I think this school was a great choice for me and I always highly recommend it. Thank you!
Claire, Student
I enjoyed the course very much and, I must say, your Anatomy & Physiology course is very well written, presented and explained fantastically well, it is very easy to follow and gives an extremely good insight into all areas that we would need. I look forward to Pathology & Disease as I imagine it will be set out very similar.
Emma, Graduate
Wonderful, really easy to follow, interesting and absorbing. I really like the way the homework incorporates all the different learning styles. I have previous experience of learning Anatomy & Physiology and that has been very dry and unstimulating. I now enjoy it much more and find I am learning it in much more depth and retaining the knowledge."
George, Student
I have studied Anatomy & Physiology before so was dreading it. But I can honestly say that it has completely surprised me. I have loved the variety of learning – I can't believe how much I have learnt just by drawing a picture – it was so much better than any way I have learnt Anatomy & Physiology before – I like the way it ties in the homeopathy.
Nancy, Student
Found this very enjoyable because I am interested in science and have studied it before. It's fascinating how the body works. I'm actually reading more detail than I need to because I enjoy it so much. It's a very helpful course and I like the different work that is set, it really helps to remember what you've learnt.
I was afraid of it before I started and I thought it will be hard work. But as soon as I started I found I couldn't stop because I enjoyed it so much. I think it is wonderfully clear and well set out. Really like the links with homeopathy, easy to digest and great to have the short modules! Anon, Student

Sue, Student
I think that Elaine's course is fantastic and I have really enjoyed working my way through it. The variety of learning approaches that she has incorporated makes it an engaging process. The exercises set within the course summarise and consolidate the learning well and will be really useful to refer back to.
Abby, Student
I've already done an Anatomy & Physiology course years ago and had anticipated that this may have helped me. However, I was surprised how much more had been discovered about cells etc in the interim, so now I have a lot more to learn. The way the course is set out is very easy to follow and very enjoyable – "bite size" chunks, so I look forward to doing a little every day or so. It also makes it easier to remember. I also like the way it is related to natural health and homeopathy. Summary: so far, an excellent course.
Margaret, Student
I am finding the course very user-friendly. Ross & Wilson as a stand-alone text book is quite mind boggling for someone who hasn't studied biology. The course breaks it up into digestible chunks. I am enjoying the activities and find the explanatory sections very useful.
Beverley, Student
With the links to homeopathy, it makes it interesting and feels relevant. The course is easy to read and understand. Good layout!
Stephen, Student
I am enjoying doing it. The variety in activities keeps it interesting. It is quite straight forward and I like the way it is linked to the book.
Rita, Student
Very much enjoying the course. Small exercises mean they are easy to get into and not at all daunting. Enjoying the variation of different ways of learning especially the creative exercises.
Simone, Student
I am very impressed with the design, layout and content of this new course. The mix of activities allows the student to employ a range of study skills, and by doing this, each student is enabled to try their hand at different learning styles and discover what works for them. It is full of vitality and interest for the student, and provides lots of connections back into their homoeopathic study.

I wish so much that you had written this course earlier! All the different methods of learning that you have used are fantastic and break up the monotony of what had been a difficult and disappointing learning experience for me. I had always wanted to study Anatomy & Pathology and your course has given me what I thought it would be.
Louise, Student


Laura, Student
For a subject that can become rather tedious the course we have is made interesting and put in "bite-size" chunks. We are also required to think about what we have learned and do extra research when required as part of the course work. I enjoy doing this and appreciate the extra information that I have learned in addition to my Anatomy & Physiology course decades ago for nursing.
Since the course is designed for alternative and complementary practitioners it was not too heavy, but for me it was very inspiring. It opened my eyes and my mind to how beautiful nature is, how highly organised it is, how everything is so interconnected, related and influenced by everything else. It made me appreciate life itself even more. Every day I am more amazed by how rich and infinite the process of life is.
Sasha, Student
Barbara, Student
I had fun working on this course for the summer! The human body (or any body for that matter) is truly amazing. I think the most important thing I am taking away from this course is to realise how it all fits and works together. Which is right where a holistic approach to medicine and healing comes in! I found it to be all very convenient because there are no time restrictions. There was always support if I needed it and in general the course is so well done that if you read all the material carefully and do some of your own research it is very feasible to get it done! The human body is truly fascinating and I can't begin to understand how someone can study it and then still think it is possible to "cure" by focusing treatment on one body part, thus solely suppressing symptoms without taking the whole connection into account. Our bodies are such well-developed machines, if you "treat" one part without taking the whole body into account, it is only logical that sometime later, another part will fail. It is all connected!

And thank you for a well-structured and interesting course - who would've thought that it would immerse me so that I completely change career paths!
Louise, Student

Eddie, Student
What I enjoyed most was getting to know what a marvel the human body is and how mysterious the brain works. What was important to me was being able to take the time to learn at my own pace in opposed to taking the course on someone else's schedule. Each time I emailed my assignments to my assigned tutor, I was very impressed with the speed with which I got my results and the comments that helped me understand where I needed to do more work. It was very encouraging and motivating for me to build on the momentum after I got my first few assignments done and they were successful.

I also enjoyed the layout of the texts, the workbook and the colouring book. The course challenged me to use more creativity and "right-brained" thinking. It took more time, but it was fun to do.

The books I got from the course will remain excellent reference material when dealing with various pathologies. My hands go up to those who have made this opportunity for people to learn about the human body and how it functions! I would recommend this course to anyone interested in a practical, challenging, yet flexible and creative way to become familiar with a very complex subject.
Rute, Student
The communication with you seems quite easy and very complete and presented because you know when to support and help the students. I never had any difficulty or delay in any relation regarding communication with you, so I think it works wonderful.
Lettie , Student
I am a happily married South African woman, with a PhD in Computer Science and a long business career behind me, lately working as a freelance consultant in IT education. But my interest is homeopathy and pursuing that, now that my three children have grown up, I enrolled for the homeopathy course, which is fortunately (partly) available through distance education.

I thoroughly enjoy the course, not only the homeopathy part but also the anatomy and physiology. I have completed seven homeopathy units and am busy with the last Anatomy & Physiology unit. I have had no formal Anatomy & Physiology training before, but I think that the course, with a stimulating and challenging content, provides a solid foundation for alternative medicine training, as may be required.

It is a great challenge to study all on your own but the course content, which is so thought provoking and well presented, does compensate to an extent. More important though, are the much-appreciated support and encouragement that I have received form the tutors.

I first came to homeopathy when a brilliant true classical homeopath, Dr H F Kamp, successfully treated my eldest child when she was three months old after paediatricians and ENT specialists failed to identify her health problem(s) and/or the cause thereof. I was not familiar with homeopathy then but realized that it was the only real honourable medicine practice.

My goal/dream is to become a professional homeopath and I believe that I will, after completing the course, have many opportunities to help people to "get well soon" and I am lucky that my husband Deon, a business analyst, is supporting me all the way.
Natalie, Student
I appreciated a lot the didactic construction of the course: not too much at one time, slightly increasing and deepening of content (e.g. hormones were the issue many times before actually talking about endocrine system, so I could get familiar with it before; the same for many other issues); the corresponding cellular level for each issue (cell metabolism when we speak about metabolism; cell division when we speak about reproduction and so on) ... very smart!!! I appreciated, too, that the studies were rather focused on the understanding than on the knowledge; that was not only said at the beginning, but practised by the useful questions, and, in fact, I felt, again and again, asked to understand better ... till I get the point ... very clever!
I appreciated the availability of the tutor for questions; I used it only once (as I regularly followed your suggestion to try it on my own before), but I felt supported by the possibility that, if needed, there was someone to ask. I appreciated the freedom in my studies without any constriction to follow any timetable – I could manage it on my own, and that was great. I appreciated, too, the speedy feedback and grades from the tutor; there was good communication, with both, the tutor and the organizer.
I especially would like to point out that the Anatomy & Physiology Course is very well suitable for students with English as a second language as the introductions and explanations in every unit are clear to follow and understand. That made reading and studying with The School of Health very satisfying. Thank you for all the effort to you and your team, as well as to my Tutor for her support and advise, which was highly appreciated.
Klemens, Student
"Full of vitality and interest, and provides connections back into homoeopathic study"


Prices & enrol online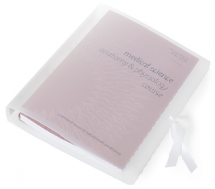 Anatomy & Physiology Course
Price includes:
A&P Course
Units 1-6
Movie lectures
Books
Personal tutor
Tutor marking
Webinars
Tutor group meetings
2 year study period (can be done in 9-12 months)
Certification
Post & Packing