Nutrition Courses
We have three nutrition courses to choose from - beginner, intermediate and therapist. Advanced Nutrition and Naturopathic Courses are being developed for early 2019 and 2020.
---

This home study nutrition beginners course has been created for anyone with little or no prior knowledge within the field of nutrition. We are all bombarded with daily nutrition reports from the media, stories of miracle foods, fad diets and supplements that claim to 'change your health forever!'...
This distance learning Nutrition Beginner Course will enable you to make choices for your own health and lifestyle and those of friends and family. Making the link between nutrition and health and looking more in depth at specific conditions in relation to diet, you can begin to make lasting changes to your health.
This is ideal for everyone interested in learning the basics about nutrition in order to make positive and lasting changes to diet, meals and nutrition at home for the whole family.
---

The Advisor nutrition course is ideal as mid level 'starter' programme for anyone wishing to gain foundation level knowledge in order to help themselves or advise others, and do not want to become a full nutrition therapist. Perfect if you wish to add these skils to your current practice and do not require insurance or registration with a nutritional body, such as the Federation of Nutritional Therapy Practitioners (FNTP). This distance learning nutrition course is available online or as correspondence.
This flexible home study course is perfect for students, colleges and professionals of all complementary practices including: herbs, nursing, oriental medicine, yoga, acupuncture, kinesiology, massage, shiatsu, energy healing, reiki, Bowen technique, Chinese medicine, homeopathy, ayurvedic and many more.
Students and graduates of this course can also choose to upgrade to the Nutrition Therapist level should they wish to.
---
This nutrition course ideal for anyone who wishes to become a Nutritional Therapist. This Diploma programme in Nutrition is fully accredited by the Federation of Nutritional Therapy Practitioners and is suitable for those who wish to practice Nutrition. After completion, students are able to gain insurance with the Federation of Nutritional Therapy Practitioners (FNTP) and set up in practice as a nutritionist with registration. If you have previous Anatomy & Physiology training you may be able to apply for exemption from this aspect of the programme, so please contact us for details. This course is perfect if your interest lies in holistic health and you would like to learn about naturopathic philosophy. This distance learning nutrition course is available online or as correspondence.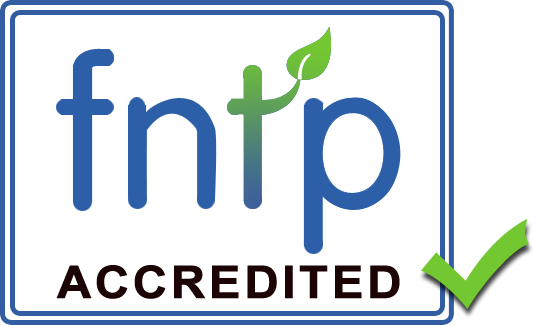 Advanced Nutrition Course
Students and graduates can progress their training further by continuing study with an Advanced Nutrition Course and the Naturopathic Course that we will be launching early 2019 and 2020.
Become a nutrition therapist practitioner with our accredited course