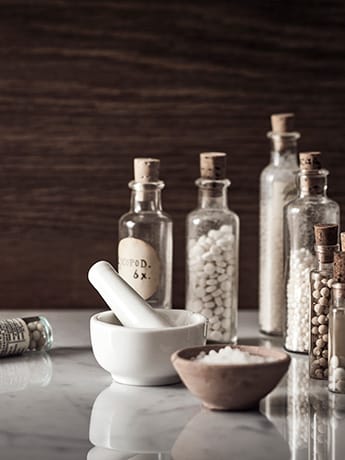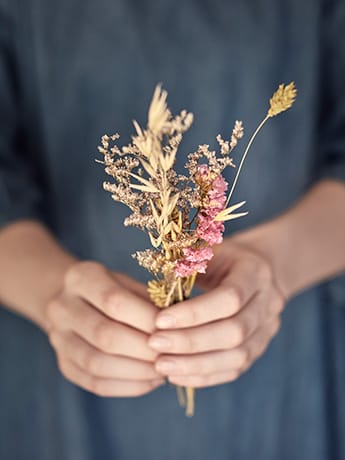 Homeopathy
First Aid for Baby
Course Testimonials
Student quotes:
The DVD is worth its weight in gold. Mo Morrish`s book is also superb. It should be made available to as many people as possible. The kit would benefit anyone and would be a very good course for all future homeopathic students to have as part of their curriculum
Alanda, Homeopathy Student and Mum
Tania, Mother
I found everything really fascinating, well-informed and thought provoking.
Georgie, Nurse
Very helpful kit - you actually feel yourself getting more knowledgeable. I felt very satisfied and a great sense of achievement when I finished the course. I also feel confident to use the remedies in the kit on friends and family.
Andrea, Accounts Assistant
I really liked the presentation, it looks natural and stylish, well-designed. I feel inspired to look more into homeopathy and consider it rather than going to traditional medicine. I already take other herbal medicines so it is a nice compliment.
Sasha, Accountant
Great first impression - professional, smart, well-designed and clear regarding the contents of the kit whether you are a professional or a complete beginner. The DVD is definitely a valuable tool as it complements the course really well. Also, as a new mum, I found that sometimes although it is not feasible to sit down and read the manual, it is still possible just to listen to the DVD whilst doing something else.
Shelley, Administrator
I love the way it is packaged and presented. I found the number of remedies great value. I am inspired and have already used some of the remedies.
Kay, Teacher
I found it very accessible without being dumbed down, it strikes a good balance. Really helpful to get the info presented in different ways, it felt like a good tutorial.
Anne, Retired Teacher
A very complete first aid kit for any family and a very good way to start the journey into homeopathy as a whole. Even as a total beginner, it was easy and concise.

Practitioner quotes:
Dr David Owen, Homeopathic Physician
The handy pack combines together four handy important components for using homeopathy in the home: First there is a convenient kit of 21 remedies and a cream, which will cover many everyday conditions that occur in the home and needed by the first aid prescriber. Secondly there is a clear, well-written guide with a number of case illustrations that can be used to grasp the principles of homeopathy and which are useful when trying to gain an insight into how and when to use homeopathy in the home. Thirdly there is a useful guide to homeopathic first aid, which can be used as a quick reference guide for what to use and when. If this isn`t enough then the fourth, and fairly unique part of this course compared with other self-help courses, is the DVD, that accompanies the pack. This uses Misha Norland's status as an elder statesman of homeopathy and homeopathic teaching in a way that brings him into the room with you, capturing some of his extensive experience of homeopathy. The course material is divided into easy to assimilate sections that can be dipped into or taken as part of a whole.
This guide is a useful introduction to home prescribing for those who have previously dipped their toe into homeopathy, perhaps using Arnica in trauma and Chamomilla in teething and who now want to use it in a substantial way. It will provide self-help for patients of homeopaths and complementary therapists who want, whenever possible, to avoid conventional medicines. When we think that about ten times as much medicine is self-prescribed and bought over the counter as prescribed by health professionals, then there is a lot of scope for giving patients more information about using the right remedy at the right time when they are treating themselves. The key to successful home-prescribing of homeopathy is learning that the same condition doesn`t always need the same remedy but depends on what in homeopathy we call 'modalities' or those features that modify the way a symptom presents. This course enables the home-prescriber to start making this distinction and therefore use homeopathy more accurately and this in turn leads to more effective use of the remedies.

Jeremy Sherr, Professor at Yunan University and professional homeopath, author, lecturer
I highly recommend the Homeopathy First Aid Course & Remedy Kit as an excellent introduction to homoeopathic principles and first-aid prescribing. Misha Norland is one of the most experienced homoeopaths in the country, and the School of Homeopathy has a well deserved reputation for excellence.


Please note that as we do not hold a pharmacy license we are unable to supply remedy kits to UK customers on our Home and Baby First Aid Courses. On these courses students pay a slightly reduced fee and receive a remedy collection voucher. If you are from the UK please ensure you are viewing the UK web pages for these courses. Select UK or International below:
Perfect for finding effective methods of easing symptoms in pregnancy!