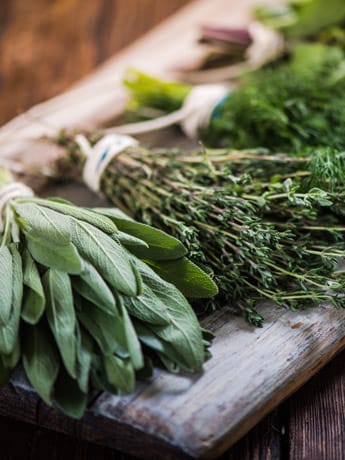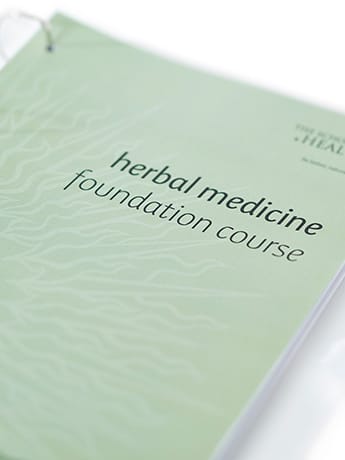 Herbal Medicine Foundation Course




This accredited herbal medicine foundation home study course (Level 4) is ideal for anyone interested in herbal medicine. The course will provide you with a history of herbal medicine, an excellent basic knowledge of herbal medicine (including plant taxonomy, plant pharmacology etc.), therapeutics, Materia medica and the basics of medicine making for minor ailments, as well as an understanding of how herbal remedies work for more serious and chronic illness.
The course is perfect for anyone who wants to use herbal medicine in the home or for those who wish to take the first step in professional training. It is also a great asset to any naturopath, nutritionist, homeopath or other natural therapist who would like to incorporate the use of the 39 herbal medicines covered in the course into their practice.

Units: 1-4
Study Hours: 400
Credits: 40
Time: Estimated 12 months (timing up to you)
Enrolment period: 24 months (with option to extend)
Books: 'The Complete Herbal Tutor' by Anne McIntyre and 'Hedgerow Medicine' by Julie Bruton-Seal and Matthew Seal
Certification: School of Health Foundation Diploma in Herbal Medicine
Study Options: Correspondence and Online learning
Herbal Medicine Foundation Course
Our Herbal Medicine foundation course provides a good grounding of knowledge on the teachings, philosophy and practice of herbal medicine. It is an ideal starting point for anyone wanting to use herbal medicine in the home for treating minor ailments, as well as for those who wish to do a foundation course before training as a herbalist. It is also for any naturopath, nutritionist or other therapist who would like to understand more about herbs and incorporate the use of a few herbal medicines into their practice. In the course you will learn how to use over 30 different herbs for different ailments from eczema to PCOS.
The main herbs we will study will each include a monograph, either by the course writer, or made up by you, the student. It is an excellent way to get to know the information on herbs that is out there and add to your own knowledge.
Herbs include:
Lavandula angustifolia
Mentha x piperita
Vaccinium myrtillus
Agrimonia eupatoria
Carduus marianus
Calendula officinalis
Matricaria recutita
Taraxacum officinale
Filipendula ulmaria
Crataegus sp.
Leonurus cardiaca
Tilia sp.
Achillea millefolium
Inula helenium
Thymus vulgaris
Withania somnifera
Astragalus membraneceus
Echinacea sp. (angustifolia and purpurea)
Eleutherococcus senticosus
Ganoderma lucidum -
Sambucus nigra
Galium aparine
Hypericum perforatum
Avena sativa
Verbena officinalis
Rosa damascena
Valeriana officinalis
Scutellaria lateriflora
Viburnum opulus
Symphytum officinalis
Urtica dioica
Cimifuga racemosa
Vitex agnus-castus
Rubus idaeus
Serenoa repens
Turnera diffusa
Zingiber officinale
Plantago lanceolata
Zea mays
What is involved with this course?
This course is beginner to intermediate level and from it you will have a great foundation to do further studies. You will have the inspiration and foundational knowledge to move forward, should you choose to. You will be able to make remedies for yourself, your friends and family and feel empowered that you know about herbs.
Read widely, forage with ethics in mind and think about how you want to incorporate herbs into your life.
The Herbal Medicine Foundation Course is made up of 4 units:
Unit 1
Introduction to herbal medicine
The history of herbal medicine
Materia medica, foraging, growing, medicine making and phytochemistry
Safety, limitations and the law.
Unit 2
The digestive system including the liver
The integumentary system
The cardiovascular system
The respiratory system
Unit 3
The immune system
The lymphatic system
The nervous system
The endocrine system
Unit 4
The musculoskeletal system
The urinary system
The reproductive system
Accredited
Our Herbal Medicine Foundation Course is accredited by the Complementary Medical Association (CMA), upon graduation you can register with the CMA. Established in 1993, the CMA is an international recognised association. It's primary aim is to promote ethical, responsible, professional complementary medicine to the public and the medical profession. The CMA is the largest register of natural therapist in the UK.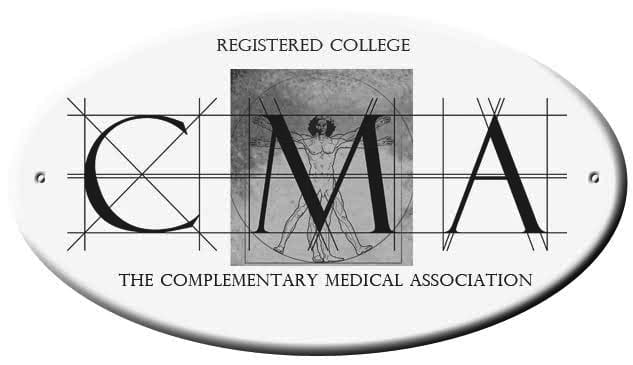 Optional clinical events
Course author Amy Dadachanji also offers optional face-to-face events, which accompany this home study course really well. During these events you will learn about each season, what it means with the warming of the lands and the opening of the plants, the flowering, the fruiting and the rooting. You will look at spring herbs, foraging and making remedies from wild spring medicines through to winter's beginning. The use and type of medicines will be discussed and experienced with plant initiations, tastings, appropriations and meditations.
Who can do the course?
This course is open to anyone with an interest in learning more about herbalism. No prior knowledge is needed. The course is distance learning, therefore you can integrate it into your own life in a way to suit you. There are no exams so there's no pressure and feedback on your progress is given via your own personal tutor and continual assessment. It's a stress free learning experience. We play a supporting role, here to guide you through the process if you feel you need help.
Course Materials
When you enrol on one of our courses you get a lot more than a course sent in the post, you get movie lectures, your own personal tutor, support from the head office, tutorials, access to the Online Learning System, student groups and the two essential textbooks for the course.
Course manual
The course contains 4 course units of 25 - 35 pages each. Each unit contains explanatory text, reading references for the two textbooks that accompany the course and a number of activity questions to complete as you work your way through each Unit. All the work is to be submitted to your tutor for observation and marking, assessment and feedback. The course activities are completed via continual assessment – there are no exams.
Personal tutor
When you enrol you will be assigned your personal tutor. All our tutors come from the world of natural health and have a strong passion for the holistic way of life, plus they are selected for their nurturing qualities. They will support you through your study, answering any questions that arise and marking your activities. The faculty in the head office are also available to assist as and when required. We are here to help and you can ask for support whenever you need it.
Tutorials
The course includes a Skype or phone tutorial with your personal tutor. The tutorial is 20 minutes long and is scheduled 3-4 months after you enrol onto the course.
Movie & Audio lectures
A key part of your study material are the recorded lectures. These specially recorded live lectures with course author Amy Dadachanji provide a stimulating means of learning about the subject and help to bring the material to life.
Online Learning System
You will be able to access your course from anywhere at any time via the School's Online Learning System. In the secure sign-in area you can view the course materials, watch the movie lectures, upload assignments and keep track of your study. You can also set and alter your study deadlines and contact other students via maps, teaching groups or instant chat.
Course Books
There are two core textbooks which accompany the Herbal Medicine Foundation course plus further suggested reading in the course. The two course textbooks have been especially chosen to give you the best and most encompassing mix of the holistic perspective and scientific view on the subject:
The Complete Herbal Tutor
Anne McIntyre · ISBN 978-1-9115974-5-2
Written by a leading medical herbalist this book provides in-depth knowledge of the practice and theory of herbal medicine, including everything you need to know about its history, how it works, how to grow, gather and prepare herbs and how to use them to create a herbal prescription.The illustrated materia medica contains over 150 herbs, with thorough descriptions of their properties and active ingredients. There is also a clear explanation of how herbs can be used to treat each of the body's systems, with advice on using remedies for healing a range of specific conditions.
Hedgerow Medicine
Bruton-Seal and Seal · ISBN 978-1-873674-99-4
This book has clear instructions about which plants to harvest, when, and over 120 recipes showing how to make them into teas, vinegars, oils, creams, pillows, poultices or alcohol-based tinctures. Julie and Matthew explain which ailments can be treated and what benefits can be expected. As well as being packed with practical information on using 50 native plants, Hedgerow Medicine also gives a fascinating insight into the literary, historic and worldwide application of these herbal remedies.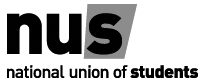 NUS Cards
As a registered member of the National Union of Students, UK students who enrol on this course can apply for a Totum card This provides discounts for many things such as travel, food shopping, electrical goods, cinema tickets, fashion etc. Just ask about this when you enrol with us and we can send you the details.
More information
We hope you choose to enrol with us. If you have any questions or would like more information about the Herbal Medicine Course please contact us, we are here to help.
Course fees & enrolling
You can enrol and pay online through the enrol section on the website.
Course Benefits
Learn to use over 30 herbs at home
Help yourself, friends and family with herbal medicines
Written from a holistic perspective
Printed course, binder and books sent through the post
Clearly presented, easy to follow and thorough in content
Personal tutors give guidance and feedback
Includes a Skype or phone tutorial
Movie lectures and video webinars on the subject
Access to the School's Online Learning System (OLS)
Highest level of support by email or post
Opportunity to attend live Webinars
Contact other students via closed Facebook group, instant chat, student maps and teaching groups
Study can be started and finished at any time
Work at your own speed and pace - timetable to suit you
No prior medical training is required
Continuous assessment provides ongoing feedback and motivation
There are no exams
Certificates are awarded on completing the course
Course material is regularly updated
NUS extra student discount card for UK students
Additional courses to enrol onto to further your learning
Any questions... just give us a call on 01453 709 709