Nutritional Therapist Course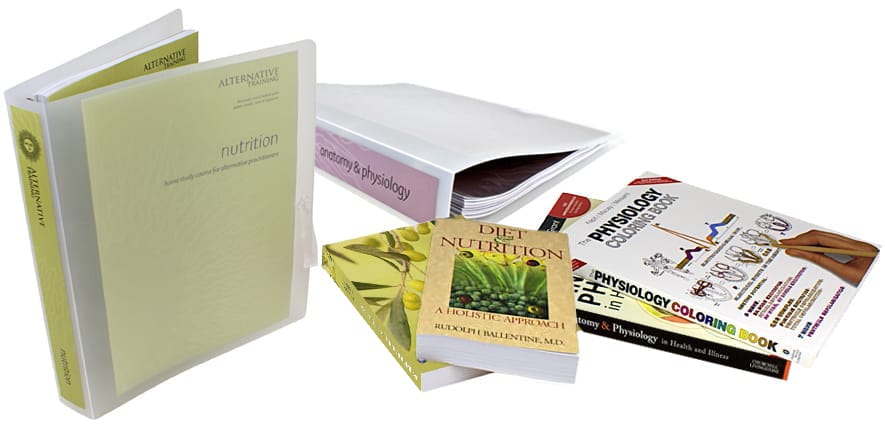 This accredited home study Nutritional Therapist Diploma Course is ideal for anyone who wants to become a Nutrition Therapist and set up their own practice with insurance and registration. When you become a Nutritional Therapist you can look at someone's diet and recommend changes to solve a variety of diet-related health problems. This Open University style, distance learning and online Diploma course, has been designed with flexibility in mind and can be completed over 2 years part-time. The Nutritional Therapist programme comprises of two courses (10 units); Nutrition and Anatomy & Physiology and a 3 Day Nutrition Workshop and is equivalent to a NVQ Level 4.
Nutritional Therapist Course

Units: 1-4
Study Hours: 300-350
Time: Estimated 9/12 months (timing up to you)
Enrolment period: 3 years (with option to extend)
Books: Included with the course
Study Options: Correspondence (paper) or e-learning (online)
Case studies

The course comes with a module on Case Studies (including assignments) so you can put your theoretical learning into practice and receive feedback on your case work.
3 Day Clinical Practice

Students are required to come to a 3 Day Event (21 hours) of face-to-face study. Courses run annually from Stroud, Gloucestershire. The price of the 3 Day Event is included in your course fee but if it is not taken in the 2 year study period then a top-up fee may be required. Please note there is an additional £50 registration fee payable at the time of booking the event. International students who are completely unable to come to the UK for this event will be permitted to gain the face-to-face clinical learning locally - please contact us for more details.
Anatomy & Physiology for Nutrition Course

Units: 1-6
Study Hours: 150-200
Time: Estimated 9/12 months (timing up to you)
Enrolment period: 3 years (with option to extend)
Books: Included with the course
Study Options: Correspondence (paper) or e-learning (online)
The Nutritional Therapist programme comes with both courses (The Nutrition Therapist Course and the Anatomy & Physiology Course) included in the price. Each course takes around 1 year to complete (if you do 8-12 hours of study a week) however we grant a 3 year study period so you have plenty of time and flexibility. Read more about the Anatomy & Physiology Course. If you have prior learning in Anatomy & Physiology and do not require this element of the Nutritional Practitioner programme then please contact us about the possibility of exemption.
Certificate
Successful completion of the above leads to the: Nutritional Therapist Diploma.
FNTP
This Nutritional Therapist Diploma course is fully accredited by the Federation of Nutritional Therapy Practitioners suitable for those who wish to practice Nutrition. FNTP is the largest and fastest growing professional body for practitioners of nutritional therapy in Europe, FNTP Accredited Courses provide the reassurance of recognition for insurance and practice in almost all European countries and students outside Europe can become members too. Because our Nutritional Therapist Course is FNTP Accredited when you graduate with this qualification the award is considered, by main international bodies, to be appropriate for practice.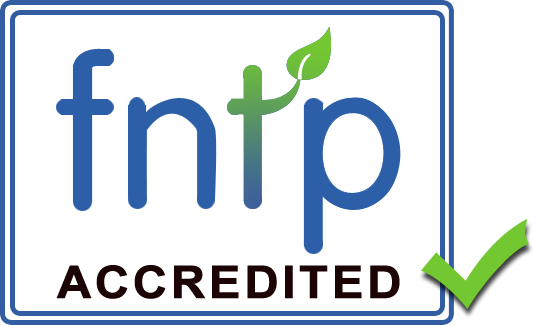 Insurance
In the UK FNTP membership includes insurance please contact them for full details. If you do not wish to take the insurance with FNTP you can arrange your own - Balens is a good supplier of CAM insurance and recognise our course - www.balens.co.uk. If insurance to be a Nutritional Therapist is not available in your country then when you apply for FNTP membership you can opt to become an 'uninsured member'.
Registration
Once you join the FNTP you will be listed as a Nutritional Therapist on their public register. The FNTP Register is a published list of nutritionists who work to a set educational standard and within an established code of ethics. Potential patients seeking a nutritionist practitioner trained to a high standard, can access this Register to find someone in their area. FNTP registered Nutritional Therapist can also register and list themselves with the Nutritionist Resource. Please note that completion of our International programme does not always confer an automatic license to practice in your country. Whilst we have a good recognition in the UK it is wise to review the official recognition policies of your own country before setting up in practice.
Nutrition Supplements
Once you are fully qualified as a therapist you will be able to register your details with nutritional supplement companies. They offer specialist products for nutritional practitioners. Among others, our certificate is recognised by the Bionutri, Cytoplan, Lamberts Healthcare, The Natural Dispensary - they all offer high quality supplements.
Drug interactions
Once qualified our students can contact Nutri Advanced with a copy of your qualification and you will then be able to access their database together with a whole range of other important data for nutritional therapists.


Why nutrition?
Diet, food and health have never been discussed so much in our lives and media as it is today. There are many health issue attributed to poor diet. For example the wrong food can lead to a lack of energy, weight gain, digestive problems and contribute to depression and anxiety. That's why there is a growing awareness of nutrition and a demand for good advice and qualified Nutritional Practitioners.
Our distance-learning nutrition course is designed to give you a holistic and comprehensive education in nutrition. If you struggle to find time to study every day at a traditional college, this home learning course is an ideal solution. You can study whenever you want and at your own pace. There are generous time frames and you can re-enrol to extend study periods. You could complete your course in 12 months (if you have the free time) or 48 months- it's up to you. There are no exams, work is marked by stringent continual assessment. Thousands of students have studied with us from home and enjoyed full support from a tutor.
The Nutrition course is made up of four units. In unit 1 you learn about the macronutrients: the essential functions of carbohydrates, fats and proteins. In unit 2 you will investigate the micronutrients: the world of vitamins, minerals and water. In unit 3 you study nutrition in relation to health. Contemporary subjects such as 'detox', food combining, allergies and supplementation, are all explored. In unit 4 you look at naturopathic philosophy, naturopathic nutrition, named diseases and nutritional protocols.
A healthy balanced diet helps you to:
lead an active lifestyle
meet your nutritional needs
protect against health problems
improve your mood and stress levels
maintain or restore a healthy weight
develop your overall health
feel good about yourself
gain vitality and energy
boost your immune system
enhance your ability to concentrate
Nourishing
The diploma course is designed to provide you with a thorough and in-depth knowledge of nutrition. You will learn just how important nutrition is to human health and about the relationship that exists between diet and states of health and disease. The easy to follow syllabus helps you identify, understand and appreciate the vital role of nutrition and diet.
This vocational diploma course is the equivalent to a NVQ Level 4 and will provide you with the knowledge to begin setting up your own practice as a nutritional practitioner, if all the requirements are met.
Sustaining
As this is a distance-learning and online course you can integrate the learning into your own lifestyle according to your needs. You receive from us the highest level of support by post or email. Our personal tutors give you guidance and feedback on your progress upon the completion of each unit. This form of continuous assessment provides you with ongoing motivation. There are no exams and no prior medical training is necessary. Upon completing the course the The School of Health Diploma will be awarded.
Assimilating
The nature of the home-study courses enables you to work and to assimilate the course material at your own pace. Completion of the course takes about 400 hours, (approximately 24 months). You are free to decide how much time to put in and when, and we play a supporting role.
The printed course manuals are sent to you in convenient ring binders. The learning programme consists of nine units in total (four in Nutrition and five in Anatomy & Physiology). Each unit contains explanatory text, reading references for the textbooks that accompany the course, short self-assessment questions and longer assignments.
The course is designed to take you through the process of identifying, understanding and appreciating each individual aspect of Nutrition and Anatomy & Physiology. Step by step you are given a sure education and on your way to becoming a Nutritional Therapist.
Course Materials
We send you the printed course manuals, movie lectures that accompany each of the 10 course units (four in Nutrition and six in Anatomy & Physiology), plus the four essential textbooks for the two courses.

Course manual
The nutrition course contains 4 course units of 65-75 pages each. Each course unit has a number of Activity questions to complete after reading the relevant part of the text books. All the work is to be submitted to your tutor for observation and marking, assessment and feedback.

Personal tutor
When you enrol you will be assigned your personal tutor. All our tutors come from the world of natural health and have a strong passion for the holistic way of life, plus they are selected for their nurturing qualities. They will support you through your study answering any questions that arise and marking your activities. The faculty in the head office are also available to assist as and when required. We are here to help and you can ask for support whenever you need it.
Tutorials
The course includes a skype or phone tutorial with your personal tutor. The tutorial is 20 minutes long and is scheduled 3-4 months after you enrol onto the course.
Movie lectures
A key part of your study material are the recorded lectures. These specially recorded live lectures with course author Mary Sharma provide a stimulating means of learning about the subject and help to bring the material to life. Nutrition Therapist Movie Lectures: 7 hours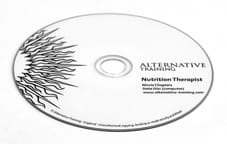 Online Learning System
You will be able to access your course from anywhere at any time via the School's Online Learning System. In the secure sign-in area you can view the course materials, watch the movie lectures, upload assignments and keep track of your study. Set and alter your study deadlines. Contact other students via maps, teaching groups or instant chat.
Course Books
There are four selected textbooks that are essential for the Nutrition Therapist course. They have been especially chosen to give you the best and most encompassing mix of the holistic perspective and scientific view on the subject:
Diet and Nutrition
Rudolph Ballentine · ISBN 9780893890483
This book provides a holistic and comprehensive overview of the field, bringing the ageless insights of the East together with the modern scientific discoveries of the West. The facts are presented clearly and precisely, providing the reader with an in-depth understanding and practical approach.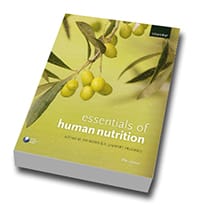 Essentials of Human Nutrition
Mann and Truswell · ISBN 9780199290970
This book has already established itself as the most reliable and accessible textbook for students embarking on courses in human nutrition. It has been adopted as a course textbook in several countries and has proven itself to be an invaluable reference work.

Please see the Anatomy & Physiology Course section to view the books that come with that course.

Each unit contains explanatory text, reading references for the two textbooks that accompany the course, short self-assessment questions and longer assignments.

You will also be given contact details for your tutor, if you have purchased the course with tutor marking.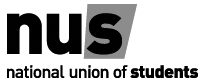 NUS Cards
As a registered member of the National Union of Students, UK students that enrol on this course can apply for an NUS extra card. This provides discounts for many things such as travel, food shopping, electrical goods, cinema tickets, fashion etc. Just ask about this when you enrol with us and we can send you the details.
More information
We hope you choose to enrol with us. If you have any questions or would like more information about the Pathology & Disease courses please contact us, we are here to help.
Course fees & enrolling
You can enrol and pay online through the enrol section on the website.
Course Benefits
Become a registered nutrition therapist
Written with a naturopathic and holistic perspective
Include in-depth anatomy & physiology
Printed course, beinder and books sent through the post
Clearly presented, easy to follow and thorough in content
Personal tutors give guidance and feedback
Includes a Skype or phone tutorial
Movie lectures on the subject
Access to the School's Online learning System
Highest level of support by post or email
Webinars
Contact other students via closed Facebook group, instant chat, student maps and teaching groups
Study can be started and finished at any time
Work at your own speed and pace - timetable to suit you
No prior medical training is required
Continuous assessment provides ongoing feedback and motivation
There are no exams
Certificates are awarded on completing the courses
Course is regularly updated
FNTP accredited
NUS extra student discount card for UK students
If you would like more information about enrolling or prices, please contact us on 01453 765956.


Prices & enrol online
Nutritional Therapist Course
Price includes:
Nutrition course
A&P course
3 day workshop
Books
Tutor marking
3 year study period (can be done in 1 year)
Certification
Post & Packing