Gut
Enders, Giulia
Printed in England, paperback, 279 pages
ISBN
1925228606
Size
129 x 198mm
Weight
0.29kg
RRP
£13.00
Price
£12.50
The International Bestseller

The inside story of our body's most under-rated organ.
Our gut is as important as our brain or heart, yet we know very little about how it works and many of us are too embarrassed to ask questions.
In Gut, Giulia Enders breaks this taboo, revealing the latest science on how much our digestive system has to offer.
From our miraculous gut bacteria – which can play a part in obesity, allergies, depression and even Alzheimer's – to the best position to poo, this entertaining and informative health handbook shows that we can all benefit from getting to know the wondrous world of our inner workings.



Contents
1. Gut Feeling
How Does Pooing Work?....and why that's an important question
The Gateway to the Gut
The Structure of the Gut
What We Really Eat
A Few Facts About Faeces

2. The Nervous System of the Gut
How Our Organs Transport Food
Reflux
Vomiting
Constipation
The Brain and the Gut

3. The World of Microbes
I am an Ecosystem
The Immune System and Our Bacteria
The Development of the Gut Flora
The Adult Gut Population
The Role of The Gut Flora
The Bad Guys: harmful bacteria and parasites
Of Cleanliness and Good Bacteria
The Gut-Brain Axis

Acknowledgements
Main References

Reviews
"Both funny and informative"
Observer
"The World's most surprising page-turner. A publishing sensation that ... sets out to free toilet talk from its taboo"
The Times
"Enders is utterly, charmingly obsessed with the gut ... She writes and talks about her subject matter with such childlike enthusiasm it's infectious."
The Guardian

About the Author
Giulia Enders is a two-time scholarship winner of the Wilhelm Und Else Heraeus Foundation and is doing medical research for her medical doctorate at the Institute for Microbiology in Frankfurt. In 2012 her presentation of Gut won her first prize at the Science Slam in Berlin and went viral on YouTube.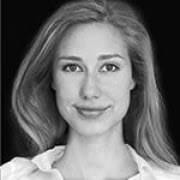 About the Illustrator
Jill Enders is a graphic designer whose main focus is communication in science. She received a scholarship from the Heinrich Hertz Society for her work. In 2013 she founded a collaborative network of designers and scientists.