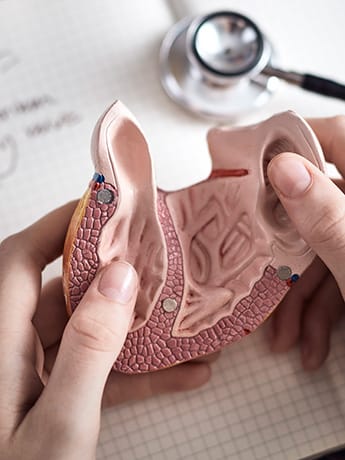 Medical Science Courses

We feel that medical science training for natural health practitioners and therapist is vitally important that is why we offer a range of six high quality courses in

Anatomy & Physiology

and

Pathology & Disease

. Our distance learning courses are specially written for natural therapists with a holistic perspective, plus we offer especially tailored medical science courses for nutritionist and homeopaths. Choose the study method that best suits your personal studying style - Online or Correspondence courses.

---


Whatever natural therapy you are studying towards we have the right Anatomy & Physiology courses and Pathology & Disease courses to support your learning requirements - choose from:



For students, colleges and professionals of all alternative and complementary medicine practices including: Acupressure, Acupuncture, Alexander Technique, Aromatherapy, Ayurveda Medicine, Bach Flower Remedies, Bowen Technique, Chiropractic Therapy, Chinese 5 Elements , Colon Hydrotherapy, Craniosacral Therapy, Crystal Healing, Flower Essences, Herbal Medicine, Hypnotherapy, Iridology, Kinesiology, Indian Head Massage, Massage Therapy,, Naturopathy, Osteopathy, Pilates, Reiki Healer, Reflexology, Shiatsu, Tibetan Medicine , Traditional Chinese Medicine (TCM), Unani Tibb, Western Herbal Medicine and others.
Our courses are recommended by:
Ainsworth Pharmacy, Alliance Register of Homeopaths, Australian Register of Homeopaths, Bowen Association, Canadian College of Homeopathic Medicine, Complementary Medical Association, Council of Homeopathic Certification, Cytoplan, Dotolo Hydro Therapy, Federation of Nutrition Therapists and Practitioners, Homeopathic Medical Association, Homeopathic Supply Company, Helios Pharmacy, Karuna Institute, The Natural Dispensary, Natural Health, Nelsons, Society of Homeopaths, Your Natural Living, Yoga & Health and others.
If you want more information or need help choosing the right course for you please contact us for more information, we are here to help.
The human body is a beautiful organism, to study it is to be fascinated and inspired.