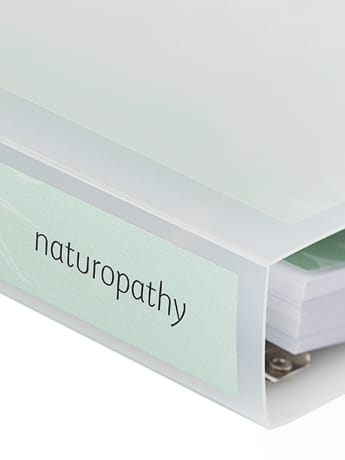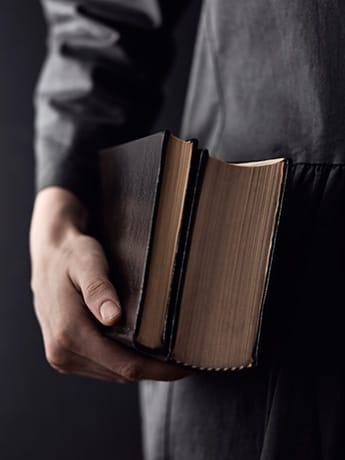 Naturopathy Course Testimonials
The Naturopathy course it not just a course, it doesn't just teach you to understand and help your clients at the very deepest level, but also how to understand yourself. It is a personal journey as much as a professional one. A journey that takes you from ancient Indian Ayurvedic Medicine, through China and Tibet to Greek Medicine, the bridge between the ancient and the modern. Each Unit comes with a Eureka moment or "Wow" as you reach yet another level of understanding. The Eastern Medicine philosophy is like a golden thread through each Unit, linking everything together.
Watch: student movies
Tallis, Graduate
Enrolling on the Naturopathy Course is the best decision I've made in a very long time. It offers a complete and balanced approached to naturopathy, starting from a thorough grounding in the ancient health systems of the world and continuing through to a variety of cutting-edge topics. Theory is balanced with practical topics, and this is also reflected in each unit's assignments, which focus on both the relevant core issues as well as specific case studies which help prepare students to apply their knowledge to actual practice.
Course author Mary Sharma has dedicated her life to the subjects covered in the course, and this clearly shows in the breadth and depth of its contents. Her theoretical and clinical knowledge is matched by her commitment and compassion as course tutor. I have no idea how she manages to balance teaching and marking along with a busy clinic, but it can only speak to her passion for helping people on their journey towards better health.
Katerina, Student
I've started the Naturopathy course at the School of Health at the beginning of 2020. I was drawn to the programme that included all the holistic aspects of health and ancient sciences, as well as modern approaches and techniques like iridology and toxicology, and I've decided to go with this course.
The course is very well presented, and the basic literature, as well as all recommended books, are chosen with great attention and very useful for anyone learning the course to help their family and friends, or on a path to become a practitioner.
The guidance of the tutor, as well as the support from the school and video material, is carefully done and adjusted to the student.
For me, this course was an eye-opening experience, and I've gained knowledge necessary to help my body to restore its health and perfect balance, as well as to help my family and friends. And not only that, but I got awareness and knowledge how to help people to maintain their health starting from their early age, and knowledge about curing off any imbalances with natural and effective techniques.
I would recommend this course to every person that wants to improve their health and in particular to every person in any health or healing profession.
Elaine Stavert, Student
The Naturopathy course it not just a course, it doesn't just teach you to understand and help your clients at the very deepest level, but also how to understand yourself. It is a personal journey as much as a professional one. A journey that takes you from ancient Indian Ayurvedic Medicine, through China and Tibet to Greek Medicine, the bridge between the ancient and the modern. Each Unit comes with a Eureka moment or "Wow" as you reach yet another level of understanding. The Eastern Medicine philosophy is like a golden thread through each Unit, linking everything together.

You will understand yourself on levels that you never knew existed. How to live your best life according to your predispositions, climate, and season. How we are all different, so we need different approaches, diet, herbs, and lifestyles.

With each Unit there is further reading if you wish to dive deeper, with suggestions for further professional training in any Unit if it really resonates, such as homeopathy or iridology.

I wish I'd had this knowledge when I was younger, but it has changed my life in a such profound way that I will live the second half of my life as a different person to the one I was before. There is simply no other course like this out there, it is magical and full of passion and knowledge that shouldn't be forgotten, and I would urge anyone thinking of doing it just to dive straight into its rich tapestry.

Elaine Stavert NT.Dip, Cert.BBM, AMNNA, MFNTP, AMSoN
Naturopathic Nutritional Therapist, Associate Naturopath
Kinesiologist, Reiki Master, Buteyko Breathing Instructor
Ursala, Healthcare Professional
I have been studying naturopathy with the School of Health and what a life changing experience this has been. Learning about the various facets of natural health medicine including ancient Eastern perspectives has not only empowered me to improve my own health but also that of my loved ones. I believe the School of Health's Naturopathy Diploma is quite unique in the UK in that it teaches naturopathy by bringing together a myriad of natural health disciplines. It starts with developing a solid understanding of the ancient Eastern health traditions and then takes you through various other healing modalities such as homeopathy, iridology, homotoxicology, hydrotherapy and of course modern naturopathy and naturopathic techniques. What is special about this course is that it makes connections between all these different facets of natural medicine and reveals the common thread that runs through the core of all of these disciplines which are founded on natural laws and principles. The structure of this course is quite flexible and can be completed while having other work or personal commitments. There is also a clinical component which adds to the richness of one's experience of studying naturopathy.

Overall, this is a course which can be studied not only to pursue a career in naturopathy but also to empower one's self to take responsibility of our health and our life. By doing so we can become a source of inspiration for those around us as well. I highly recommend this course for anyone who is interested in true health and well-being.
Alex Saint, Graduate
I have found the Naturopathy Course completely inspiring- everything I hoped for and more.

I came to the course having completed the Nutritional Therapist Course with the School of Health. I felt an affinity with a naturopathic approach to nutrition and wanted to learn more about naturopathy and how it views health and vitality. When I saw the content overview, I knew immediately it was the course for me.

The blend of units on Eastern medicine and other naturopathic areas provide an invaluable bedrock of knowledge. The course materials, lectures and accompanying reading list (designed, written and delivered by Mary Sharma) are fantastic. They are accessible, written in an engaging style that builds connections, guides core reading and provides extended reading recommendations where you feel inspired to 'dig deeper'.

As I write this testimonial, I am commencing Unit 10 and coming to the end of our 5 day Summer School (which has been a great face to face event, putting our learning into practice). I can honestly say that I don't want the course to end. Over two years of study it has been a privilege to be taught by Mary. I could not have wished for a more supportive and motivating tutor.

For those who would like to pursue a truly rewarding journey of learning - whether wishing to qualify as a Naturopath, or bring new perspectives into an existing specialty perhaps - I would say sign up. You won't regret it for a moment!
Liya Smith, Student
I embarked on the naturopathy course with the School of Health because, during 2020, like many people, I was able to reflect upon my career. I decided to take the plunge and pursue the career I had always wanted in natural medicine, leaving behind a career in law. Whilst browsing courses, I discovered the School of Health and their naturopathy course. I reviewed the website and discovered that the ethos of the School really appealed to me. I particularly liked the fact that this was a family run school. I really respected how open the tutors were about their own stories and how their own careers came to fruition. Mary's story really captivated me and so I took the leap. Mary in particular, has been the best tutor I could have ever wished for. Her knowledge and expertise is unparalleled, together with her devotion of the subject matter and her belief and support in me as a student. In addition, her ability to guide me in the right direction and to positively advise where I need to improve. I cannot recommend Mary and the School of Health enough to anyone who is wishing to pursue a career in natural medicine. The way the naturopathy course is laid out really follows a narrative from Eastern to Western medicine and the point that they meet and overlap. Every unit is integral to understanding the field of Naturopathy. The student portal is easy to navigate and there are a diverse range of materials to get your teeth stuck into including webinars, seminars and pre-recorded lectures for each unit. I look forward to completing my naturopathy diploma and embarking on the Level 5 nutrition course with The School of Health.
Kerry, Student
The tutoring was wonderful. Their encouragement and support made studying a really fulfilling experience. Having not done any formal studying for over 17 years (and in a completely different field), I was initially quite daunted at the task ahead but the tutoring style helped me to settle into the course very easily. I have never been personally inspired by any teacher/lecturer throughout my years in school or university but the tutor certainly did this for me and I feel very privileged to have been mentored by them.
I feel so uplifted and inspired by the course, it is something I undertook for my own personal use but going forward I know it has changed my life and eventually will change my career.
Kate, Student
Dianne, Student
The course has opened a complete new world for me. I thought I understood my body but what an eye opener the course has been to the extent that I want to keep studying more content. I already teach nutrition and weight management but now can educate my members on a much higher scale as well as taking on individual clients for consultations.
Clare, Student
I started the Naturopath course with the school of health last year and it has been amazing. I am a nurse and I wanted to look at health from a different angle so I chose the school of health to guide me on my path. The course is online and it is so easy to navigate. I met my tutor online as soon as I signed up and have felt supported ever since. Mary has been an excellent tutor and teacher, giving guidance and support whenever I have needed it. She has written the course material so brilliantly, it's so easy to understand and has a vast amount of research and expertise put into it. I have enjoyed all the modules so far and the essay writing is becoming easier with Mary's help. I have grown in confidence with my essay writing and the fact that the subject is so exciting to learn makes it all that much easier. If you are thinking of doing this course, go for it, you will learn so much and the school is so supportive. I am thoroughly enjoying it.
Laura, Student
I have thoroughly relished the journey my tutors and the School of Health have taken me on over the past four years, with the highlight being the Naturopathy Diploma. I have loved every minute of it this year.
Learning the Eastern traditions first set solid foundations for me and have ignited an interest in me wanting to learn more. The subsequent units helped me consolidate and build greater depth of understanding in areas I hadn't given much thought to, such as Homeopathy and Homotoxicology.
A real strength of the diploma is the variety of reading, detailed course notes and complementary lectures and webinars. The online tutorials provide an opportunity to connect with other students which is often missing from distance learning.
Mary the course author is incredibly generous with her knowledge and support. She clearly has a passion for naturopathy and is a great role model.
Watch: student movies
"Home study and a flexible time-frame allows me to balance my learning with other commitments"


Prices & enrol online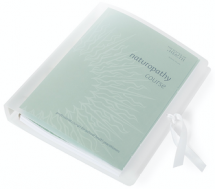 Naturopathy Course
Price includes:
Naturopathy Course study guide
Units 1-10
Movie lectures
Tutor marking
Webinars
Discussion groups
Tutor group meetings
Tutorial
2 year study period (can be done in 1 year)
Certification
Post & Packing
(Booklist required)