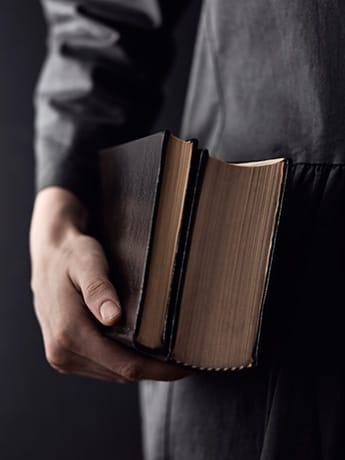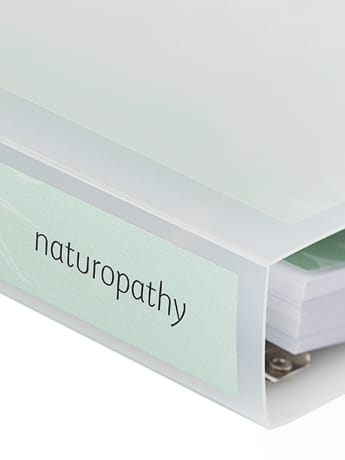 Naturopathy Course Testimonials
I wanted to invest in a college where you are not just a number/another student, they had such a warm and friendly approach to all of my enquiries, going back to studying was a huge thing for me as it is for most people, I wanted to make the right choice of where to do it! Thank you - The School of Health. Anon, Student
Watch: student movies
Katerina, Student
I've started the Naturopathy course at the School of Health at the beginning of 2020. I was drawn to the programme that included all the holistic aspects of health and ancient sciences, as well as modern approaches and techniques like iridology and toxicology, and I've decided to go with this course.
The course is very well presented, and the basic literature, as well as all recommended books, are chosen with great attention and very useful for anyone learning the course to help their family and friends, or on a path to become a practitioner.
The guidance of the tutor, as well as the support from the school and video material, is carefully done and adjusted to the student.
For me, this course was an eye-opening experience, and I've gained knowledge necessary to help my body to restore its health and perfect balance, as well as to help my family and friends. And not only that, but I got awareness and knowledge how to help people to maintain their health starting from their early age, and knowledge about curing off any imbalances with natural and effective techniques.
I would recommend this course to every person that wants to improve their health and in particular to every person in any health or healing profession.
Elaine Stavert, Student
The Naturopathy course it not just a course, it doesn't just teach you to understand and help your clients at the very deepest level, but also how to understand yourself. It is a personal journey as much as a professional one. A journey that takes you from ancient Indian Ayurvedic Medicine, through China and Tibet to Greek Medicine, the bridge between the ancient and the modern. Each Unit comes with a Eureka moment or "Wow" as you reach yet another level of understanding. The Eastern Medicine philosophy is like a golden thread through each Unit, linking everything together.

You will understand yourself on levels that you never knew existed. How to live your best life according to your predispositions, climate, and season. How we are all different, so we need different approaches, diet, herbs, and lifestyles.

With each Unit there is further reading if you wish to dive deeper, with suggestions for further professional training in any Unit if it really resonates, such as homeopathy or iridology.

I wish I'd had this knowledge when I was younger, but it has changed my life in a such profound way that I will live the second half of my life as a different person to the one I was before. There is simply no other course like this out there, it is magical and full of passion and knowledge that shouldn't be forgotten, and I would urge anyone thinking of doing it just to dive straight into its rich tapestry.

Elaine Stavert NT.Dip, Cert.BBM, AMNNA, MFNTP, AMSoN
Naturopathic Nutritional Therapist, Associate Naturopath
Kinesiologist, Reiki Master, Buteyko Breathing Instructor
Ursala, Health care Professional
I have been studying naturopathy with the School of Health and what a life changing experience this has been. Learning about the various facets of natural health medicine including ancient Eastern perspectives has not only empowered me to improve my own health but also that of my loved ones. I believe the School of Health's Naturopathy Diploma is quite unique in the UK in that it teaches naturopathy by bringing together a myriad of natural health disciplines. It starts with developing a solid understanding of the ancient Eastern health traditions and then takes you through various other healing modalities such as homeopathy, iridology, homotoxicology, hydrotherapy and of course modern naturopathy and naturopathic techniques. What is special about this course is that it makes connections between all these different facets of natural medicine and reveals the common thread that runs through the core of all of these disciplines which are founded on natural laws and principles. The structure of this course is quite flexible and can be completed while having other work or personal commitments. There is also a clinical component which adds to the richness of one's experience of studying naturopathy.

Overall, this is a course which can be studied not only to pursue a career in naturopathy but also to empower one's self to take responsibility of our health and our life. By doing so we can become a source of inspiration for those around us as well. I highly recommend this course for anyone who is interested in true health and well-being.
Kerry, Student
The tutoring was wonderful. Their encouragement and support made studying a really fulfilling experience. Having not done any formal studying for over 17 years (and in a completely different field), I was initially quite daunted at the task ahead but the tutoring style helped me to settle into the course very easily. I have never been personally inspired by any teacher/lecturer throughout my years in school or university but the tutor certainly did this for me and I feel very privileged to have been mentored by them.
I feel so uplifted and inspired by the course, it is something I undertook for my own personal use but going forward I know it has changed my life and eventually will change my career.
Kate, Student
Dianne, Student
The course has opened a complete new world for me. I thought I understood my body but what an eye opener the course has been to the extent that I want to keep studying more content. I already teach nutrition and weight management but now can educate my members on a much higher scale as well as taking on individual clients for consultations.


Watch: student movies
"Home study and a flexible time-frame allows me to balance my learning with other commitments"


Prices & enrol online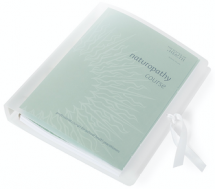 Naturopathy Course
Price includes:
Naturopathy Course study guide
Units 1-10
Movie lectures
Tutor marking
Webinars
Discussion groups
Tutor group meetings
Tutorial
2 year study period (can be done in 1 year)
Certification
Post & Packing
(Booklist required)