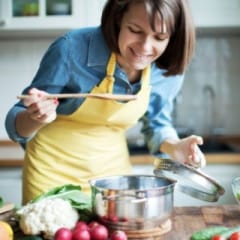 12 Tips On Choosing The Best Nutrition Course
This 12 point guide is designed to help you navigate the options, to ensure you choose the best nutrition course for you!

With so many different options available, choosing the best course in nutrition to suit your personal requirements can be confusing. As well as considering length and price there are a whole range of qualifications to choose from, not to mention different methods of study (online, correspondence or attendance) and varying levels of support. So how do you know that you're getting good value for money, and that the course you choose is the right one for you?
Read the full article on the Natural Health website and learn more about:
YOUR REASON FOR STUDY
AWARDS AND ACCREDITATION
COURSE ETHOS
METHOD OF STUDY
TIME COMMITMENT
LEVELS OF STUDY AND PREREQUISITES
DEPTH OF SUBJECT MATTER
COURSE TUTORS
TUTOR SUPPORT
NUMBER OF STUDENTS
ASSESSMENT
OPTIONS FOR FURTHER STUDY
https://www.naturalhealthmagazine.co.uk/healthy-eating/superfood/12-tips-on-choosing-the-best-nutrition-course-for-you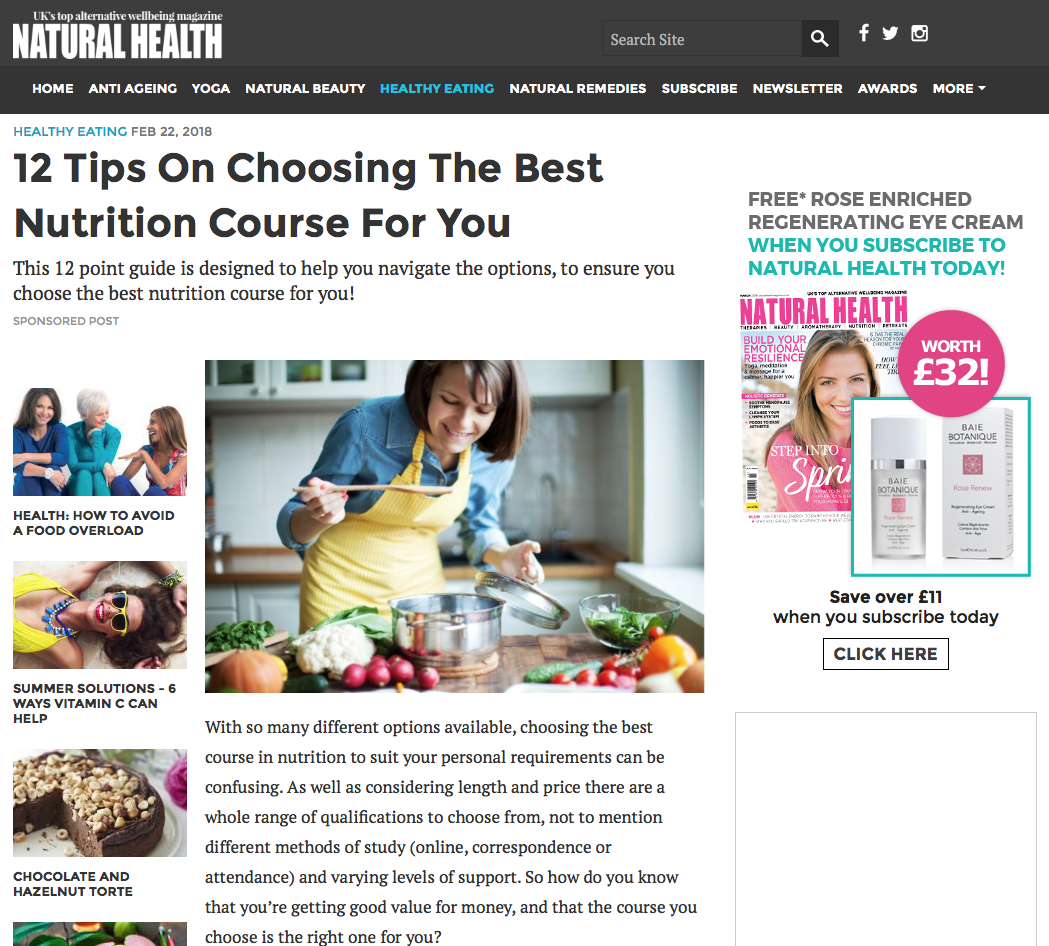 Tags: Nutrition
This entry was posted on 23 February 2018 at 11:01 and is filed under Education | Nutrition.