This year's Annual General Meeting celebrated the Society's 35th anniversary year, a landmark event in the history of the Society where colleagues and friends joined together in Bristol for the AGM and Spring Conference on Saturday 20th April 2013.

Popular teacher Linda Gwillim took listeners on a topical exploration of the role of artificial hormones in the modern world. The topic of discussion then moved onto the vital business of the Society and the registered members were given the opportunity to elect new directors at the AGM.

The conference took place at the University of Bristol in the elegant surroundings of historic Clifton and thanks was given to the generosity of the event's sponsors Helios, KHA and Nelsons.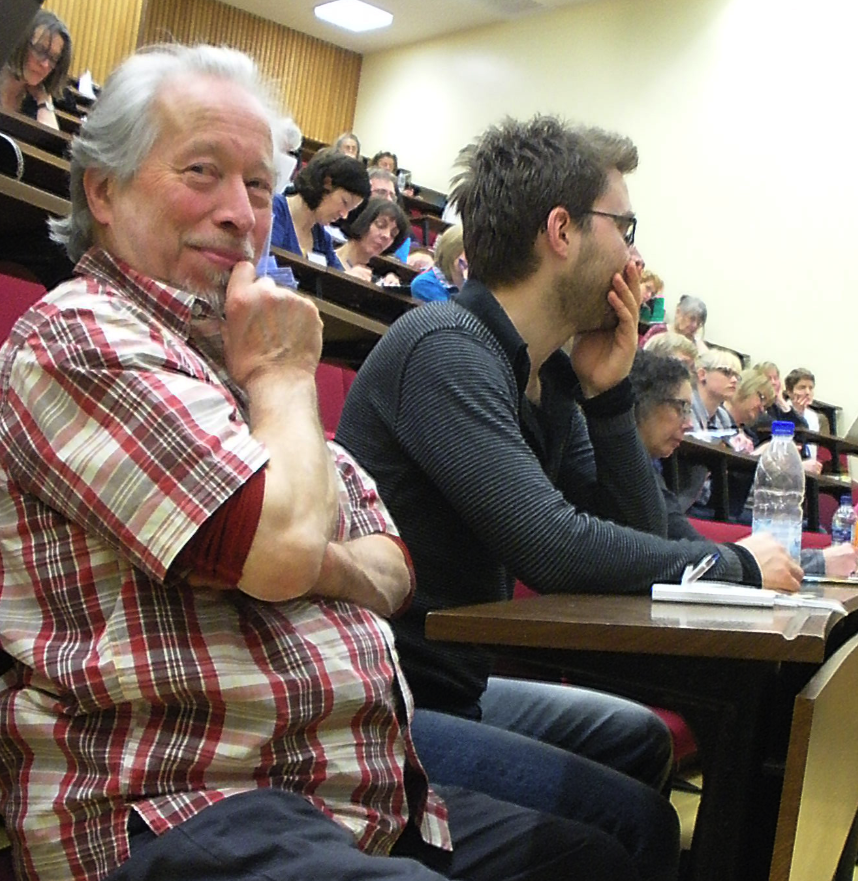 Misha Norland enjoying the next speaker after giving his opening address at the Society of Homeopath's 2013 AGM in Bristol on Saturday 20th April. Misha, a founding member of the Society back in 1973, spoke about the birth of the Society and those involved.
For more information about the event please visit the Society of Homeopaths webpage
This entry was posted on 15 July 2013 at 10:06 and is filed under Homeopathy.