Homeopathy, a natural choice for Stroud
Having settled in the area 4 years ago, the School of Homeopathy is opening a homeopathy clinic and clinical training academy in the centre of Stroud.
The official launch of the School of Homeopathy clinic will take place on Saturday 30th March, between 11am and 3pm. Members of the public are invited to come along to find out more about homeopathy or to have a free taster session and everyone will enjoy free tea and biscuits (in conjunction with the Lock Keeper's Café), and there will be chocolate Easter eggs and balloons for children. There will also be a free competition to win a homeopathy first aid course, worth £149, and other items.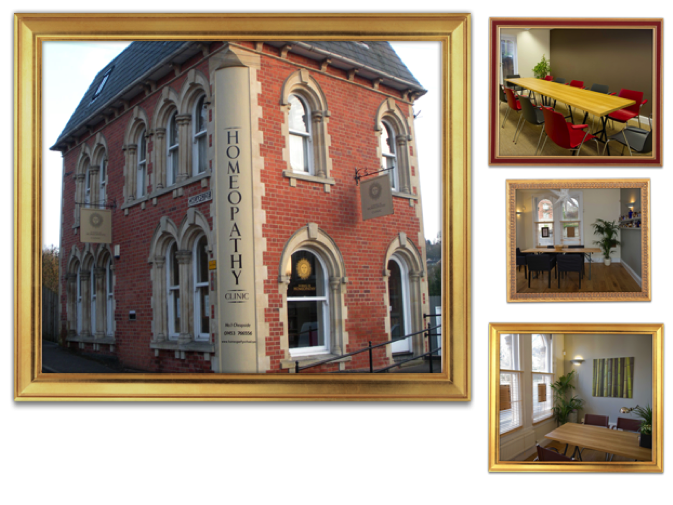 The new clinic at No 1 Cheapside, in the centre of Stroud, is run by a collective of local homeopaths and student volunteers. The clinic is an exciting new venture, both for the School of Homeopathy and for the Stroud area, as it connects homeopathy into the wider community and will provide a wonderful additional resource for student homeopaths to broaden their case-taking experience. The teaching room will also be connected to the School's online E-learning system, so students from over 80 countries will be able to join in on teaching webinars. Stroud will be firmly placed on the worldwide map for homeopathy!
The property is located at No 1 Cheapside, an iconic pretty red brick Victorian building, ideally located for the town centre, the reinvigorated canal-side and passing trade. The School owns the building and the clinic will run out of the ground and lower ground floor of this iconic detached Period building. The upper two floors are leased residential accommodation and the clinic is self-contained with separate access and dedicated parking.
Mani Norland, Principal at the School of Homeopathy says, "the new clinic will serve several functions: we saw this as a great way to realise many opportunities in one place; this clinic will create a beacon for homeopathy in Stroud; it will bring local Stroud homeopaths together; it will act an international teaching facility for the School and it will help students gain essential clinical experience. It will also connect Stroud and the School to our students in over 80 countries and it will act as a global centre of excellence for homeopathy – it's very exciting!"
For more information please visit our website www.homeopathyschool.com/the-clinic/
This entry was posted on 07 March 2013 at 17:13 and is filed under Homeopathy.