Medicine of the New Millennium
Vithoulkas, George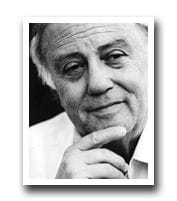 Printed in Greece, paperback, 229 Pages.
ISBN
9608616360
Size
130 x 200mm
Weight
0.34kg
RRP
£12.00
Price
£12.00
From the cover:
Homeopathy is the branch of medicine which cures on the basis of similarity to the whole health condition of the patient, rather than by addressing symptoms in isolation. In this revised and expanded edition, world-famous homeopath George Vithoulkas presents the historical scientific basis for the discipline in simple terms, and shows that homeopathy not only addresses the health of the whole person, but can succeed in treating many chronic conditions regarded as incurable by conventional medicine.

About the author:
George Vithoulkas (born 1932)
George lives on the island of Alonissos, Greece. It was in 1960 in South Africa that he began his homeopathic studies and these were then continued in India. Since 1967 he has been teaching classical homeopathy. In 1994, he opened the now world-famous International Academy for Classical Homeopathy on the Greek island of Alonissos. His outstanding contribution to classical (Hahnemannian) homeopathy has helped to reinstate it in Europe and the United States. For this he was awarded the Alternative Nobel Prize in 1996. George has written books for both the layperson and the homeopathic practitioner. His works have been translated into more than twenty languages, and it's easy to see why. George's clear presentation and penetrating studies are a landmark in the world of homeopathy.