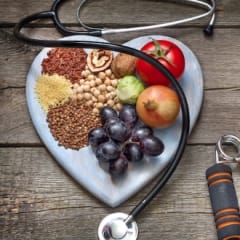 Hormonal Health : 1 Day Event
This packed and informative day will demystify the various hormonal health issues that many people suffer from, including thyroid issues, adrenal fatigue, PCOS, fertility issues, pregnancy, PMT, PMDD, prostate problems and more.

During the day we will look at the various connections and underlying causes of hormonal issues and ways of supporting hormonal imbalances from a nutritional, naturopathic and functional perspective. We will also look at relevant laboratory tests and how to interpret them and how the liver, central nervous system and immune system are also involved in hormonal regulation.

By the end of the day you will have an understanding of the main contributory factors to hormonal regulation and the confidence to support the hormonal health of your friends, family and clients. The day will be a combination of lecture, powerpoint, discussion and practical work.

Our experienced course author, tutor and qualified nutrition therapist - Mary Sharma DNMed, mBANT, CNHC registered, D Iridol, dip Homotox (hons) - will lead the day.

Who can come...
This day is open to anyone interested in learning more about hormonal health and nutrition – you do not have to have any prior learning on the subject or be on our nutrition course to do this introductory day, but knowledge of the nutrition will be of great help.

Hormonal Health : 1 Day Nutrition Event
Date: Friday 15th September 2017
Teacher: Mary Sharma DNMed, mBANT, CNHC registered, D Iridol, dip Homotox (hons)
Venue: Stroud, Gloucestershire
Time: 10.00am to 5.30pm
Fee: £65.00 Please click here to book

The course will come with a certificate of attendance and Continuing Professional Development hours.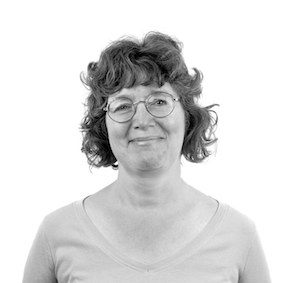 About the Teacher Mary Sharma:
Mary's interest in nutrition started many years earlier, in her teens when her mother used nutrition to support herself whilst coming off of the many drugs that she had been prescribed for her spinal tumour a few years earlier. This was the 1970's when there was little knowledge about nutrition or even alternative medicine. Several years later, after the birth of her first child, she discovered a small course in 'Allergy Therapy' which taught her muscle resistance testing to identify food sensitivities. This course taught her how to test effectively for food and chemical sensitivities and how to assist people with dietary changes so that they could return to health. Mary then trained in Nutritional Medicine, choosing the Plaskett College of Nutritional Medicine which blended a naturopathic approach with scientific research. Further training after qualification as a Nutritional Therapist included Iridology, Homotoxicology and Ayurveda. Mary has been in private practice since 1994 and works along-side many other disciplines. Mary's passion is now to offer training in naturopathic medicine so that other practitioners can bring this message to their clients and make this a healthier, happier place to live.

We look forward to seeing you soon!
This entry was posted on 18 August 2017 at 16:44 and is filed under Alternative Medicine | Inspiration | Nutrition.