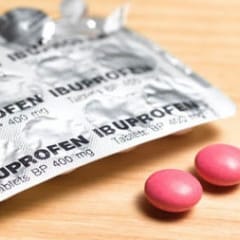 Over-the-counter painkillers raise risk by almost 20%
MILLIONS of Britons taking powerful painkillers could be at risk of heart failure, a major study claims.

Research suggests that common anti-inflammatory drugs such as ibuprofen increase the chance of the potentially fatal condition by almost 20 per cent.

Patients on some of the most frequently prescribed painkillers have been warned to take the lowest effective dose and try to limit the length of time on the medicine.

The fresh health warning over the use of non-steroidal anti-inflammatory drugs (NSAIDs) comes after analysis involving almost 10 million patients.

Experts said their findings showed it was also wrong for people to assume over-the-counter painkillers were 'harmless and safe for everyone'.
The review, in the British Medical Journal, said: "The risk of hospital admission for heart failure associated with current use of NSAIDs appears to vary between individual [drugs]. Risk of admission is doubled for some used at very high doses."

NSAIDs are a group of drugs taken by patients suffering joint problems, back complaints and arthritis.

They are prescribed to relieve pain, reduce inflammation and quell fever. Although they are used by millions the NHS warned the drugs are not suitable for everyone and can 'sometimes cause side-effects'.
To read more please click here
This entry was posted on 05 October 2016 at 16:06 and is filed under Alternative Medicine | Inspiration | Health.