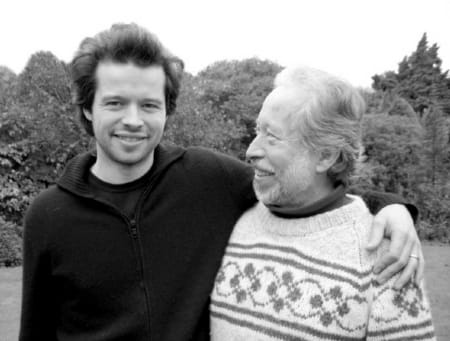 After 27 years at Yondercott House in Devon, the School of Homeopathy will be moving to Hawkwood near Stroud in the Cotswolds in September 2009.
The School of Homeopathy has provided homeopathic education up to practitioner level to over 4,000 students across the world since 1981. It is known for its in-depth approach, strong philosophical grounding, student care, careful casework, ethical management and forward thinking.
The practice of homeopathy has been seeing a resurgence in recent decades, and this has been particularly visible in the U.K., with an increasing demand for teaching leading to many colleges springing up during the last 25 years. Although many have closed or changed hands, the School of Homeopathy has continued to attract students through its international reputation for excellence and its ability to produce practitioners who are empowered by their knowledge and skill. The School of Homeopathy cultivates holistic approaches to health and sickness that include perspectives of soul and spirit as well as body and ecology, and aspire to awaken and encourage awareness and compassion as an integral part of our practitioner development.
Mani Norland, Principal in the wings, said: " This is a very exciting move, Stroud is accessible from all parts of the country and has a wonderful art & craft, alternative healing, liberal & green attitude that homeopathy and the School will thrive in."
Hawkwood College is a 19th Century country house in the beautiful and peaceful Cotswold countryside. Set in 42 acres of gardens, woods and fields, with its own spring water, it is an area of outstanding natural beauty. The rooms are light, airy and informal with lovely period features and plenty of character making them ideal for adult education and the study of homeopathy. It is home from home for the School of Homeopathy! The classes will be run at Hawkwood College one weekend a month, ten months a year. In-between weekends School administration will be managed from our office in Rodborough, Stroud. Though secluded, Hawkwood is less than two miles from the vibrant mill town of Stroud and easily accessible by train and road.
Misha Norland, Principal, said: "We are currently celebrating our last year at Yondercott House before moving to Hawkwood where new energy will be in abundance to nurture the soul and stimulate the mind. The School will, of course, be run in the same way, with the same curriculum, lecturers, mentors, tutors and staff. Same great School - new location. It is all cause for celebration - come join us!"
Mani added: "We have deliberately given the community as much notice as possible to help build the energy and get the message out there. We will be holding an launch open-day at Hawkwood on the 3rd July 2009 with a chance to meet faculty, talk about the course, see the venue, have free mini consultations from 2-5pm and enjoy a free talk on homeopathy at 6pm - so pop the date in your diary! We are looking forward to the move with a warm embrace."
Stroud has a thriving alternative scene and there are many homeopaths in the area, but suprisingly no undergraduate homeopathic education. The School will be welcome complement to the many other therapies and healing modalities already being taught. The School of Homeopathy will run a no-cost clinic once a month so locals can receive free homeopathic treatment. The clinic provides treatment for those who cannot afford to see a homeopath privately, plus it provides students with a high standard of practical training. To book a consulation at the no-cost clinic starting in September 09 please call 0845 257 8887.
Time table: of events:
2nd May 09 School of Homeopathy stall Stroud farmers market
4th May 09 School of Homeopathy Stand at the Hawkwood open day
3rd July 09 School of Homeopathy open day - 14.00 - 19.00
3rd July 09 School of Homeopathy free 'mini' consultations - 14.00 - 17.00
3rd July 09 School of Homeopathy free talk on homeopathy - 18.00 - 19.00
3rd July 09 School of Homeopathy party - 19.00 - 23.00 (for homeopaths)
4th - 5th July 09 School of Homeopathy seminar (for homeopaths)
12th - 13th September 09 School of Homeopathy course starts at Hawkwood
The School has a new first year in-take every year in September.
Tags: School of Homeopahty | Mani Norland | Misha Norland | Stroud | Moving
This entry was posted on 01 October 2008 at 12:54.