Tutorial - AD
Amaia Dadachanji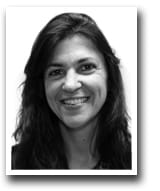 Tutorial - Amaia Dadachanji

Book a tutorial with School of Health tutor Amaia Dadachanji.
Once you have paid for your tutorial we will send you a receipt of payment and inform Amaia that you have a tutorial to schedule with her. She will then get in contact with you to book a mutually convenient date and time.
Tutorial Length
Tutorials are around 30, 40 or 60 minutes long and are conducted by Skype, Zoom or Phone. Please select your preferred length of tutorial above.
Zoom
Zoom is the School of Health software that we use for the Webinars. If your tutor decides to use Zoom you will be sent an invitation by email of the agreed tutorial date and time. You then click on the link in the email near the time of the meeting to join the Zoom session. Zoom lets you talk via a live video link. Zoom is easy to use and works on both Mac and PC.
Skype
Skype is a free platform, ideal for connecting with text, voice or video. It is a great way for two people in different locations to meet face to face. If you do not already have Skype on your computer, you will need to download a free copy before the tutorial sessions. Just go to www.skype.com and follow the simple instructions - Skype works on both Mac and PC.
Phone
If you are not happy to use Zoom or Skype, you can arrange a telephone tutorial instead but you will need to make the call to your tutor to cover the phone charge. Zoom and Skype has the advantage of being free and you should also be able to see one another - much more personal.
If you feel you really benefit of the tutorials you are welcome to schedule more, they are a great way to keep motivated and get additional support and learning from your personal tutor.