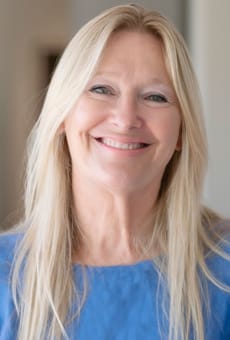 The Faculty
Sarah Saunders
Clinical Observation


Sarah discovered homeopathy after her daughter became sick at the age of five. After trying many alternative therapies, Sarah found a homeopath who prescribed a remedy which both helped her daughter and inspired Sarah to study homeopathy. After qualifying in 2001, Sarah helped a friend suffering from panic attacks and this success led her to treat others with the same condition, as well as anxiety and other chronic complaints. Sarah published an article about panic attacks in Wellbeing Magazine, in Australia and, in 2022, an article about fertility in Similia Magazine.

After studying with the School of Homeopathy, Sarah finished her Advanced Diploma in 2021. She works at the Harbord Homeopathic Clinic in Brookvale, treating both acute and chronic complaints. A specific interest is fertility and she has studied the work of homeopaths Liz Lalor from Australia and Cassie Everett in the UK.

For Sarah becoming a tutor with the School of Homeopathy is important, as she can help students learn how to use homeopathic medicines appropriately and effectively. She is excited to think that there will be many students qualifying and keeping homeopathy alive in Australia.

After spending childhood years in Singapore and Malaya different cultures and a sunny climate became important to Sarah. When she returned to the UK at the age of thirteen the idea of living in another country stayed with her. Later she, her husband and small daughter emigrated to Sydney in 1991. Painting is also a passion and Sarah's paintings have been turned into tea towels, prints and a homeopathic first aid poster, all of which are sold at the HHC clinic.
Farnham Art School 1979
Dip Hom 2001
Ad Dip Hom 2021
Member of AHA (Australian Homeopathic Association), and AROH (Australian Register of Homeopaths)
"Take care of your body. It's the only place you have to live". - Jim Rohn.
"Take care of your body. It's the only place you have to live." - Jim Rohn.