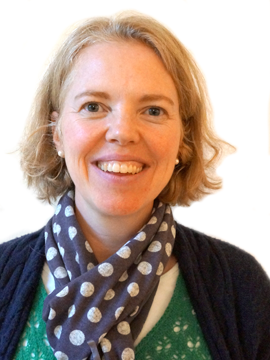 The Faculty
Nici Holland
Tutor

Nici loves homeopathy with a passion and not a day goes by when she's not reading about it, talking about it, or practising it. She came across homeopathy when a doctor suggested it might help her then, 6 week old baby, who was suffering from car sickness.
Nici was so taken with the magical effects of a Cocculus prescription that she started reading about homeopathy and was then encouraged to become a practitioner by her homeopath. 13 or so years on, she now practises as a homeopath and nutritional therapist for 3 days a week and fills the rest of her time working as a tutor for the School of Homeopathy, designing and illustrating books, and writing and illustrating her own book on disease identification. She finds it a true joy and privilege being able to help students find the 'Aha' moment when something they haven't understood just clicks, and watching them develop in confidence.

Nici grew up in London and escaped to the countryside when her 2 children were little. When she's not working, she likes to spend her time reading, meditating, sailing, paddleboarding, kayaking, seeing friends and walking her dog. Her design background has taught her to listen to a brief and provide a fitting design. She equates these skills to those of a homeopath who must listen to a patient's story and ask for clarification of certain aspects of the casetaking (the brief) before coming up with a prescription (the final design).
Art Foundation, Central School of Art and Design
BA (Hons) Typography and Graphic Communication, University of Reading
Nutritional Therapist Diploma, School of Health
Practitioner Advanced Diploma in Homeopathy, School of Homeopathy
Registered member of Alliance of Registered Homeopaths
Registered member of Federation of Nutritional Therapy Practitioner
'Type is a beautiful group of letters, not a group of beautiful letters' – Matthew Carter

This quote may not seem fitting for a homeopath but it appeals to me with my typography background and because it is also fitting for the homeopath. We must listen carefully to what our patients are telling us and record the case details accurately lest we misrepresent what they are saying.
'Type is a beautiful group of letters, not a group of beautiful letters' - Matthew Carter