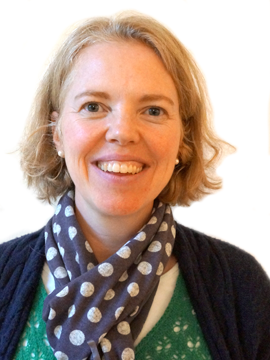 The Faculty
Nici Holland
Tutor


Nici loves homeopathy with a passion and not a day goes by when she's not reading about it, talking about it, or practising it. She came across homeopathy when a doctor suggested it might help one of her children who was suffering from car sickness. Nici was so taken with the magical outcome of a homeopathic prescription that she started reading about homeopathy and was then encouraged by her homeopath to become a practitioner.
Many years on, Nici now practises as a homeopath, and fills the rest of her time working as a tutor for Attendance and Home Study students at the School of Homeopathy. She is writing a book on disease identification, which contains nutritional advice and possible homeopathic remedies for acute situations.
She loves being a tutor, finding it a true joy and privilege being able to help students find the 'Aha' moment, when something they haven't understood just clicks, and watching them develop in confidence.
Nici grew up in London and escaped to the countryside when her children were little. She practises in Surrey and when time allows she loves to spend time on or by the sea. Once upon a time Nici was a book designer and she still designs or illustrates the occasional book that comes her way.
BA (Hons) Typography and Graphic Comunication, University of Reading

Nutritional Therapist Diplolma, School of Health

Practitioner Advanced Diploma in Homeopathy, School of Homeopathy

Registered member of Alliance of Registered Homeopaths

"You are never too old to set another goal or dream a new dream." – C.S. Lewis
'Type is a beautiful group of letters, not a group of beautiful letters' - Matthew Carter