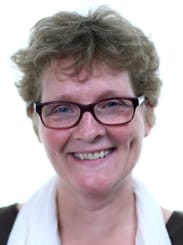 Tutor
Machteld Van Haeften


Brought up in a family full of medical professionals, healthcare has always been a big part of my life. Following a career in conventional medicine as a Speech and Language Therapist from 1989, I became interested in energies and explored yoga, Qi Gong and complementary medicine. When homeopathic treatment transformed my life in 2004, I went on a basic homeopathic prescribing course. On seeing how homeopathy relates to energy I realised that this was what I needed to study in more depth and I enrolled with The School of Homeopathy. I first studied via Distance Learning where I very much appreciated the encouragement, support and knowledge from my mentors. For the final two years of the course I completed the study by attendance at the School of Homeopathy in Stroud. Following my undergraduate training I also completed Jeremy Sherr's 2 year Advanced Homeopathy Dynamis Course.

I am passionate about homeopathy because of the power it has and the possibilities it offers which seem open-ended. I very much enjoy my homeopathic practice which involves clinics, talks and workshops on homeopathy as well as further study, supervision and taking part in online homeopathic groups and forums through various social media. These discussions can be entertaining and inspiring, a mix that works well for me.

I am a registered member of The Society of Homeopaths and am committed to abide by their guidelines. In addition to homeopathy I teach Dutch (my first language) and enjoy spending time with my husband and our two teenage sons.
Our tutors are always on hand if you have any questions during your study