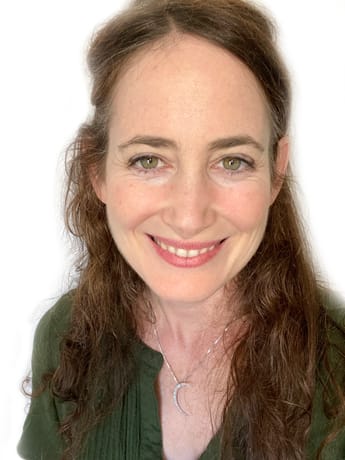 The Faculty
Lindsay Samuelson
Tutor


Lindsay's exploration outside of the medical mainstream came about after witnessing her mother's journey through the system. The experience left her feeling there must be another way. She subsequently enrolled in a 4 year Naturopathic Medical program where she first discovered and fell in love with homeopathy. She loved its focus on the root causes of disease, the psychological aspects of illness, on addressing the whole person, and homeopathy's reverence for the natural world. It encompasses all aspects of health and disease lacking in the conventional medical model. And it works!
Lindsay's clinical practice revolves around addressing the root causes of chronic disease, including toxicant exposure, family history/genetics, lifestyle, dietary issues and historical trauma. In addition to homeopathy, she addresses biochemical dysfunctions caused by environmental factors (epigenetics) and supports detoxification pathways to remove heavy metals, molds, solvents, etc. She also uses Bach Flower Remedies along with herbs, foods and supplements to compliment homeopathic medicines.
The School of Homeopathy feels like family to Lindsay. As a student, the knowledge she gained through discussions with other students, teachers and tutors was invaluable. She is honored to now facilitate students embarking on their journey. Homeopathy has difficult concepts to grasp and Lindsay loves assisting students in achieving greater understanding of this complex art and science.
Lindsay graduated from The Ohio State University and was a camera assistant in Los Angeles before recognizing that her passion lay elsewhere. She enrolled at the Canadian College of Naturopathic Medicine (Toronto) where she got her first taste of homeopathy. After graduating, she enrolled at SOH and later the Dynamis School and participated in several provings and professional study groups. She volunteered with the Traveling Homeopaths and worked at the Helios Pharmacy as a dispenser. She was also a student rep for the RSHom before moving back to the US and starting her practice.
Born and raised in Northwest Ohio, Lindsay traveled widely, gaining first hand experience of a myriad of medicinal arts including Ayurveda, Homeopathy, Chinese Medicine and Western Herbalism. She has had the privilege of working with healers in Nicaragua, India, the UK, the US and Canada, witnessing the universal healing power of nature. She found her way back to her hometown of Sylvania, Ohio where she runs her practice and writes weekly for her clinic newletter on various subjects. She loves growing and making herbal remedies from native plants as well as paddleboarding with her daughter, Amelia (whose name is a shout out to homeopathy!).
Bachelor of Communications, The Ohio State University 1996
Naturopathic Doctor, The Canadian College of Naturopathic Medicine 2008
Homeopath, The School of Homeopathy, 2013
Practioner of Classical Homoepathy, Dynamis Advanced School of Homeopathic Med 2013
Advanced Practitioner, Bach Flower Course for Homeopaths, Tessa Jordan 2013
Certification, Environmental Medicine under Dr. Walter Crinnion, ND 2017
Member, American Association of Naturopathic Physicians (AANP)
Member, Royal Society of Homeopaths (RSHom)
Licensed ND, Medical Board of Minnesota.
"The squeaky wheel gets the grease." - American proverb
"When we are able to see each other without any judgment and prejudice we are free and rich beyond imagination"