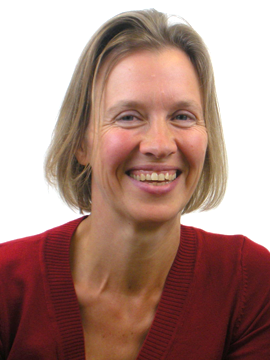 The Faculty
Katja Behrens
Teacher & Tutor

Katja has always believed in the magic of this world, something beyond our intellectual understanding or how we describe the world on a day-to-day basis. She says, "In fact, looking back, my life has always been a search for a deeper understanding of who we are. I contemplated: what is the healing force behind this all that can bring peace and insight into our lives, even as we are so different?"
Over time, and particularly through the depth of experiences available to her during a career in acting, she came to experience directly the authentic self we all share, and also came to love all our differences. She came to understand that everyone is amazingly unique, full of potential and a precious and utterly unique creation of God. When we are able to see each other without any judgment and prejudice we are free and rich beyond imagination. This is the quality we need to be good homeopaths. Through homeopathy she found a healing method that operates exactly at the level she was always looking for.

Katja currently practices in different clinics as a homeopath and also as a tutor, supervising students at the School of Homeopathy, while offering webinars for the SOH locally and internationally. Katja works in collaboration with other therapists and doctors and has beautiful experiences being part of therapeutic retreats. She also offers Cranio-Sacral Therapy and therapeutic massage.
Katja loves teaching, because she takes pleasure in studying, and has always enjoyed supporting others in different ways. She appreciates all the diverse approaches to teaching and that students are all unique and learn in different ways. Katja is profoundly interested in supporting whatever she perceives to be unique in her students. She believes in the power of positive reinforcement versus criticism, "because the spirit in each of us is superiorly intelligent and beyond our conscious perception, and through being seen and reinforced, it lets go of its limits, and soars!"
In her own practice and teaching, Katja focus's on understanding and practicing the "Sensation Method" in great depth, as well as other approaches. She is very interested in the systemic approach, which seems to make the most sense for her, but she also uses and teaches all available tools to come to the best remedy for her patients.

Katja is originally from Berlin, Germany, a home city that she loves for its international flair, culture and abundant nature. Since coming to England she has worked for many years with young people needing help due to learning difficulties and behavioural problems, a time of both challenges and great rewards. Katja loves nature, the sea, anything green and has a horse and a cat. She is happily married and lives in a village in the Cotswolds.
Drama/Acting diploma (paritaetische Buehnereife)
Physiotherapy diploma, Vogler Schule, Berlin
Cranio-Sacral Therapy (CST), Upledger Institute
Homeopathy, DSH
"We talk to ourselves incessantly about our world. In fact we maintain our world with our internal talk. Whenever we finish talking to ourselves, the world is always as it should be."
"When we are able to see each other without any judgment and prejudice we are free and rich beyond imagination"