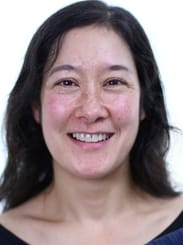 Tutors
Claudia Weston


Claudia has been practicing yoga for over 2 decades and teaching for the last 11 years. Whilst working as an actress she became pregnant with her first child Louis. During this pregnancy her yoga practice deepened and she decided to join the Scaravelli based yoga teacher-training course at Morley College in London. In 2002 (whilst pregnant with 2nd child Esmée) Claudia set up Yoga and Relaxation and then Pregnancy classes at the Subscription Rooms in Stroud. These are still going strong. Claudia began (whilst pregnant with her 3rd child Maya) to teach the first yoga for young children's class in Stroud.
Due to some of her students growing out of 'pre-school', Claudia has expanded to weekly sessions for 6 - 9 year-olds and 10 -14 year-olds. Claudia co-wrote and 'starred' in a yoga DVD entitled 'Easy Yoga' in 2009. She recently completed Yoga for the Special Child training course at the Special Yoga Centre in London. Claudia is also co-director of School of Larks - a rural based circus school in Gloucestershire and she teaches static trapeze to adults and children. Claudia lives with her 3 children and partner Eamonn O'Neill in the Cotswolds.
"If you are kind to your body, it will respond in an incredible way." One of Claudia's favourite quotes by Vanda Scaravelli.
Our tutors are always on hand if you have any questions during your study