The Soul of Remedies
Sankaran, Rajan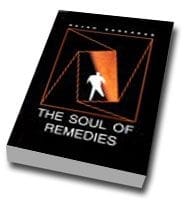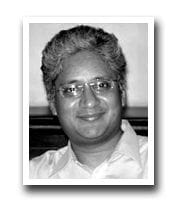 Printed in India, hardback, 236 pages.
ISBN
8190081020
Size
165 x 250mm
Weight
0.71kg
Price
£43.00
From the cover:
Clear, concise, confirmed descriptions of the inner view of a hundred remedies, and how they express this in the clinical situation.This is a companion volume to Rajan Sankaran's earlier works: "The Spirit Of Homoeopathy" and "The Substance Of Homoeopathy".

About the author:
Rajan Sankaran (born 1960)
Dr. Rajan Sankaran is a world famous homeopath. He is renowned for his groundbreaking ideas and for his visionary way of thinking in homeopathy. Whether it is in the domain of philosophy or materia medica his deep insights have profoundly affected the way many homeopaths think and practice today. Some of the radical ideas that Rajan has brought us include: searching for the central disturbance within the individual, expanding the concept and spectrum of miasmatic classification, and looking at situational materia medica. Most recently he has been exploring classification within the natural world and working with kingdoms and subkingdoms. Simultaneous to this is his search to find the 'vital sensation' in the case and his teaching of the 'seven levels of experience' within the human being. If anyone can claim to have pushed the forward the boundaries in homeopathy in recent decades then Rajan surely is that person.

He is globally renowned as a clear and innovative thinker and is best known for his original and inspired concepts in homoeopathy. His ideas and lucid style make him very popular as a teacher amongst homoeopaths worldwide. His seminars and teaching courses have been widely attended internationally.

Rajan Sankaran is a homeopathic doctor and practices in Mumbai, he has been practicing homeopathy since 1981. He is the son of the homeopath Dr. P. Sankaran.