The Complete Repertory Mind
Van Zandvoort, Roger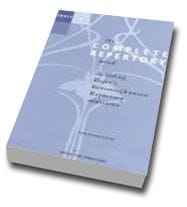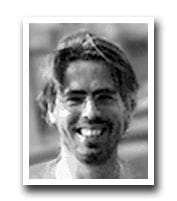 Printed in The Netherlands, paperback, 570 pages
ISBN
9080187879
Size
170 x 245mm
Weight
0.90kg
RRP
£43.00
Price
£26.00
AMAZING DEAL!From the cover:
This edition of the Complete Repertory Mind contains a lot of new information. There are nearly 3000 new references and cross-references, 9000 new additions, 63 new remedies, 33 new authors and more information from old sources. Exclusively for the Complete Repertory are 700 new additions from Boenninghausen. The provings of Aegle, Haliaethus, leukocapitus, Lac caprinum, Lac delphinum, Lac leoninum, Magneisa silicata, Mantis religiosa, Sol and many others ae included.
A lot of work was dedicated to reorganizing and restructuring the Complete Repertory so that even long existing, but hidden rubrics can be found easier. This, together with the many references and cross-reference, helps to make all the information in the Complete Repertory today easily accessible for every homeopath.

About the author:
Roger van Zandvoort (born 1958)
Roger was born in Heerlen, Holland. The words "collect,organize,nature,complete", have been part of his leitmotiv since he was very young. In order to find something to compensate his want of contact with an idealized nature he became a big collector. In attempting to collect nature from "a" to "z", he started to collect butterflies when he was 7 years old. When he was 14, he slept with open windows through the Dutch winter, with the hope that his collection of more than 100 cacti could have the ideal dry and cold temperature so they would bloom in Spring. At 20 he went to the Nederlandse Akademie voor Natuurgeneeskunde, in Hilversum, the Netherlands. Due to his deep knowledge of phytotherapy (herbal medicine), acquired before and during this study, he was immediately invited to start lecturing when he finished his study at the Akademie, while already making the phytotherapeutic lecturing material.

In 1982 he started work on additions and corrections to Kent's Repertory, without initial intention of publication. At that time, the work was for the benefit of his patients, but gradually he started to dedicate less time to them and more time to his work on the repertory. From these efforts sprang a database called the "Complete Repertory".