Structure - Experiences with the Mineral Kingdom (2 Vols)
Sankaran, Rajan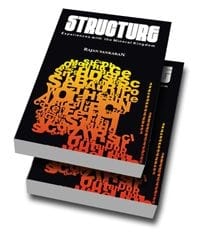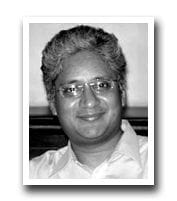 Printed in India, hardback, 2 books - 1053 pages in total
ISBN
9788190337885
Size
170 x 250 each
Weight
2.36kg
Price
£120.00
After elaborating on his kingdom idea and the sensation level, Dr. Rajan Sankaran has been consolidating these with a look into each kingdom.
Structure is the second of a trilogy on the various kingdoms, the first being an insight into plants and the third being survival (on the animal kingdom).This long awaited book deeply explores the nature of the mineral remedy from nearly every vantage point:
- Exact descriptions of minerals in general, from the most intimate and interior experience of the patient. This description includes clear guidelines for differentiating the minerals from plant and animal remedies.
- Precise definitions of each row and column of the periodic table. Building upon his previous work on the minerals and upon the work of Jan Scholten, Dr Sankaran has deepened and clarified our understanding of the rows and columns.
- Detailed descriptions of each individual element and many salts. When possible, Dr Sankaran has provided his own experience of the individual remedies with new and penetrating insights.
- Dozens of case examples with transcripts of cases where the Sensation Method is applied.
Structure in Homeopathy is an exciting synthesis of the work of Jan Scholten and the Sankaran Method. The book is a necessary key, enabling those who follow Dr Sankaran's work to use the periodic table to greatest advantage. In addition, Dr Sankaran's insight and descriptions amplify and extend our knowledge of the columns, rows and individual remedies vastly. Having utilized these insights in my own practice I can attest to their accuracy and almost uncanny relevance to case taking. At times I have almost suspected my patients of having studied Dr Sankaran's lectures because their words are identical to his descriptions.
Contents:
1. INTRODUCTION
2. KINGDOM DIFFERENTIATION
3. THE RECOGNITION OF 'THE MINERAL SONG'
4. MINERALS
5. MINERAL SOURCE WORDS
6. MINERALS- OVERVIEW OF THE ROWS
7. MINERALS- OVERVIEW OF THE COLUMNS
8. COLUMN 17- HALOGENS
9. COLUMN 18 - NOBLE/RARE GASES
10. ROW 1
11. ROW 2
12. ROW 3
13. ROW 4
14. ROW 5
15. ROW 6
16. ROW 7
17. SALTS
18. MIASMS IN THE MINERAL KINGDOM (By Roger Morrison)
19. METAL PRESCRIPTION IN PAEDIATRICS (By Patricia Le Roux)
20. CHARTS
About the author:
Rajan Sankaran (born 1960)?Dr. Rajan Sankaran is a world famous homeopath. He is renowned for his groundbreaking ideas and for his visionary way of thinking in homeopathy. Whether it is in the domain of philosophy or materia medica his deep insights have profoundly affected the way many homeopaths think and practice today. Some of the radical ideas that Rajan has brought us include: searching for the central disturbance within the individual, expanding the concept and spectrum of miasmatic classification, and looking at situational materia medica. Most recently he has been exploring classification within the natural world and working with kingdoms and subkingdoms. Simultaneous to this is his search to find the 'vital sensation' in the case and his teaching of the 'seven levels of experience' within the human being. If anyone can claim to have pushed the forward the boundaries in homeopathy in recent decades then Rajan surely is that person.??He is globally renowned as a clear and innovative thinker and is best known for his original and inspired concepts in homoeopathy. His ideas and lucid style make him very popular as a teacher amongst homoeopaths worldwide. His seminars and teaching courses have been widely attended internationally. ??Rajan Sankaran is a homeopathic doctor and practices in Mumbai, he has been practicing homeopathy since 1981. He is the son of the homeopath Dr. P. Sankaran.