Personal Evolution Model (PEM), The Animal Kingdom, with Dr Mahesh Gandhi
Homeopathy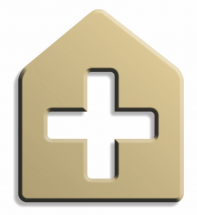 Personal Evolution Model (PEM), The Animal Kingdom, with Dr Mahesh Gandhi, Online Course
Learn how to use Dr Mahesh Gandhi's evolution model with the animal kingdom. Course includes an introductory movie lecture.

With Dr Mahesh Gandhi MD (Psych) world-renowned homeopath and author of many bestselling books including Personal Evolution Model - The Foundation Book and Anxiety and Panic- A PEM Perspective, and Desktop Psychiatry for Homeopaths

4 Live lectures on Thursdays at 12.30pm UK Time – 7.30am US/eastern – 6pm Indian standard time. (Please note timings may change by 1 hour as clocks change in some countries in March - we will keep students updated about this during the course)
Dates: Thursday, March 9, 16, 23 and 30th 2023
Format: Zoom, 4 x 60 min live lectures followed by an open Q&A 30 mins
Time: 12.30pm UK Time – 7.30am US/eastern – 5pm Indian standard time.
Fee: £120.00
Scholarships: for those on low income or those in need.
Booking: Places are limited so book now to be sure there's a place for you.
Recordings: If you cannot make a session then you will be able to watch the recording at any time. Recordings will be available for 30 days after each event.
Certificate: Evolution Model, The Animal Kingdom Certificate
CPD: This event qualifies for 6 hours of Continuing Professional Development (CPD) or 6 CPD credits.
Who is this for: Students of homeopathy and professional homeopaths. The course comes with a free introductory movie lecture that will be made available at the time of booking - for those not familiar with Dr Mahesh Gandhi's evolution model. We also recommend purchasing a copy of his book, Personal Evolution Model - The Foundation Book – see details below.
Course description: We are at different levels of individuation. All that we sense, think, feel, or perceive is a part of our state and an expression of our Personal Evolution. Each one of us is making a personal journey on this planet. Our 'inner age' that reflects this Personal Evolution can be very different from our physically manifest biological age. Based on this inner age, we are programmed with certain specific issues that become our life script.
Dr Mahesh Gandhi's work called the 'Personal Evolution Model' (PEM) is about mapping an 'inner age' of a person. This helps the homeopath to individualize the case. They can effectively study patients and their pathology from this 'inner age' perspective to arrive at a simillimum.
Based on this framework, Dr Mahesh Gandhi has developed a new Animal Chart for understanding the Animal Kingdom. Animals can be understood from the perspective of Habitat, Survival strategy, Elements and Evolution. The entire classification of animals into the Vertebrates and the Invertebrates and further division of animals into the Aquatic, Terrestrial and Aerial, based on evolutionary and developmental principles has been elaborated. This chart, like the other two charts, helps us to individuate a person developmentally.
Dr Mahesh Gandhi will be teaching us this chart in his four lectures. He will guide us through this chart through some illustrative case studies.
Timetable:
Session 1: Thursday, March 9, 12.30pm UK Time
Session 2: Thursday, March 16, 12.30pm UK Time
Session 3: Thursday, March 23, 12.30pm UK Time
Session 4: Thursday, March 30, 12.30pm UK Time
Booking:
Places are limited so book now to be sure there's a place for you.
Book: Participants can order the book on Dr Mahesh Ghandi's website (www.drmaheshgandhiclinic.com) or by writing an email at the following address: drgandhisclinic@gmail.com
About Dr Mahesh Gandhi MD (Psych)
Author and teacher Dr. Gandhi was Head of a prestigious Psychiatry Department in Bombay but resigned to pursue his interest in Homoeopathy. He now regularly gives lectures and seminars in the USA, UK, Israel, Bulgaria, Croatia, Yugoslavia (Serbia), South Africa, New Zealand, Australia, Russia, Japan, Norway, France, Netherlands, Spain, Hungary, and Germany. His pioneering work 'The Personal Evolution Model' offers a new insight into understanding and treating patients by mapping their 'inner' age. It reveals fresh relevance and wider utility to the mineral, plant and animal kingdoms in homeopathy and introduces homeopaths to a framework, helping them to individualize cases. His published books include 'The Foundation Book', 'Anxiety & Panic' and 'Desktop Psychiatry' and future titles will be 'Chakras - A Homeopathic Perspective', 'Insight Into Ancient Plants', 'Invertebrate Sea Creatures', 'Butterflies', 'The Canines and Felines' and 'Monocotyledons'.
Testimonials:
Dr Mahesh Gandhi is a close associate of mine. He is a committed and keen homoeopath with a solid background in Psychiatry. I have found his cases very illuminating, particularly his work in psychiatric cases and his exploration of remedies in these cases. He is a very good speaker and I heartily recommend his seminar to all serious students and practitioners of homoeopathy.
Dr Rajan Sankaran
He is an excellent teacher, has a profound knowledge in psychiatry and combines it beautifully with homeopathic practice... his rich experience is felt in the way he takes the history, understands the case and conveys his insights to the audience ... his approach and success in treating cases with deep psychiatric pathology gives us hope and courage to deal with this kind of patients in our practice ... and above all, Mahesh is a gem of a person.
Dr Rina Markovits