Miasms and Nosodes
Klein, Louis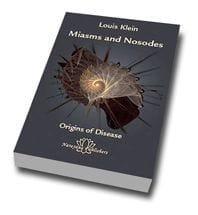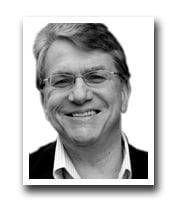 Printed in Germany, hardback, 526 pages
ISBN
9783939931683
Size
175 x 235mm
Weight
1.06kg
RRP
£45.00
Price
£39.00
Miasms and Nosodes - The Origins of Diseases, Volume 1
This is the most comprehensive book on Miasms available at the moment. Louis Klein goes through Hahnemann's original 3 miasms and then through Sankaran's 10 miasms but then goes on to detail new nosodes and remedies related to the miasms.
From the publishers website:
Louis Klein is a homeopathic pioneer who uses many previously unknown nosodes. He describes new miasms and defines the existing miasms anew in a demystified and easily understandable way. According to him, miasms are nothing more than resulting chronic states of infectious diseases, and nosodes are the remedies derived from these infectious diseases. On the basis of his broad clinical experience he attributed many known remedies to miasmatic states. A miasmatic state becomes the core idea around which similar remedies are grouped. For example Tetanus miasm signifies states of spastic paralysis, which can be treated with remedies of this miasmatic realm. Apart from its prototype, the Tetanus nosode, Tetanus miasm incorporates remedies like Angustura, Hypericum, and Helodrilus. So this new miasmatic classification of remedies is highly practical and useful.
This book is the first of a series of 3 volumes, where Louis Klein describes the history of miasms and his systematic new approach to this concept of disease.
In his first volume, he presents the following categories of infectious agents:
Burkholderiales and the Pertussis miasm
Clostridiales and the Tetanus miasm
Corynebacteriaceae and Diphtheria
Mycobacterium and the Tubercular and Leprosy miasm including newly proven Johneinum (Crohn's disease)
Parasitic Protozoa and Parasitic miasms such as the Malaria miasm and the Toxoplasmosis miasm
Enterobacillales including the Bach Bowel Nosodes, the Typhoid miasm, the Yersinia miasm and similar remedies belonging to theses miasms.

Many of the miasms are demonstrated through several excellent cases, which speak for themselves.

This book is a class of its own. As Rajan Sankaran is known for plant remedies and Jan Scholten for the periodic table, Louis Klein will be known for miasms and nosodes.

Table of Contents
ACKNOWLEDGMENTS 4

FOREWORD BY JAN SCHOLTEN 5

INTRODUCTION 7
Identifying Miasms and Nosodes,and the History of Miasms 9
History of Miasms in Homeopathy 13
New Microbiological Practicalities 32
Identifying and Prescribing Nosodes 40

BURKHOLDERIALES 53
Hippozaeninum 55
Pertussis Miasm 64
Pertussinum Nosode 69

CLOSTRIDIALES 89
Botulinum Nosode 91
Clostridium perfringens Nosode 101
The Tetanus Miasm 110
Tetanus Nosode 118

ACTINOMYCETALES 129

ACTINOMYCETALES: CORYNEBACTERIUM 131
Diphtherinum Nosode 134
Propionibacterium acnes Nosode 154

ACTINOMYCETALES: MYCOBACTERIUM 163
The Tubercular Miasm 166
Tubercular Nosode Remedies180
Bacillinum Burnett Nosode 189
Tuberculinum bovinum Nosode 217
Tuberculinum aviaire Nosode 238
Leprosy Miasm 254
Leprominium, The Leprosy Nosode 258
Johneinum Nosode 284
Proving of Johneinum 297

ENTEROBACTERIALES 363
Bach Bowel Nosodes 365
Proteus (Bach) 374
Colibacillinum 381
Typhoid Miasm and Eberthinum (Typhoid Nosode) 391
Yersinia Miasm 407
Yersinia pestis Nosode 416
Yersinia enterocolitica Nosode 430
Rattus 438

PARASITIC PROTOZOA 455
Parasitic Miasm or Parasitic Group 457
Malaria Miasm and Malaria Compound Nosode 463
Toxoplasmosis Nosode 488

INDEX OF REMEDIES 509
GENERAL INDEX 517

About Louis Klein FSHom
With over 30 years of continuous practice and teaching, Louis Klein is acknowledged by many other homeopaths as a leader in the homeopathic profession and as an exceptional practitioner. He has been called "a teachers of teachers of homeopathy" by one senior practitioner.

"As much as I have traveled the world teaching homeopathy, I realize the greatest satisfaction comes from helping individuals and their families, friends and acquaintances through good results." Louis said,. "I don't guarantee these results, but I have seen that the majority of individuals who come to see me, are helped in a profound way. This is always my goal."

For over 10 years, he has been the primary teacher of the Homeopathic Master Clinician Course. This course is one of the most well attended two and three year graduate courses on homeopathy for advanced practitioners.

He has been instrumental in putting the profession into the 21st century through the development and research into new techniques and the introduction of new remedies. His two books have been received enthusiastically and one has been translated into German. He has lectured extensively throughout the world and has published various articles in professional homeopathic journals and other magazines.

His initial studies included the Bay Area Study Group, seminars and personal study with George Vithoulkas M.I.H. with the Athenian School of Homeopathic Medicine, Bill Gray MD. and other masters of homeopathy. He has a degree from the London College of Classical Homeopathy. Louis Klein is not a licensed medical doctor and amongst many professional credentials, he is a member in good standing of both the United Kingdom and North American Society of Homeopaths, organizations for the registration of professional homeopaths. He is the founder and past president of the North American Society of Homeopaths.

Louis Klein was recently awarded the title of Fellow of the Society of Homeopaths "in recognition of an outstanding contribution and service to homeopathy".