Desk Top Guide 1 LEFT!
Morrison, Roger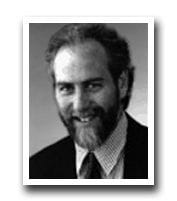 Printed in USA, hardback, 432 pages
ISBN
096353680X
Size
160 x 240mm
Weight
0.87kg
RRP
£50.00
Price
£44.00
From the introduction:
The purpose of this book is to serve as a concise guide to the main keynotes and confirmatory symptoms of each of the most commonly prescribed remedies in clinical practice. I have entitled it 'Desktop Guide' because I envision its place sitting handy to the interviewer to refer to during the course of case-taking. Many, many times in my practice I have reached for just such a book as this and could not find it. I reach for this book every time I wish to conform a remedy in a case and want to ask the specific symptoms of confirmation. While there are several excellent texts of keynotes, I found none which truly compile all the most important keynotes existing. I hope that this book fills that void.

About the author:
Roger Morrison (born 1954)
Dr. Morrison was born in Rochester, New York, in the United States. He graduated from medical school in Tennessee in 1978. During the same year Dr. Morrison went to his first homeopathy seminar in Athens. The centre was founded by the world famous homeopath George Vithoulkas and Dr. Morrison made up his mind to study there. The fact that he had to learn Greek was no matter for Dr. Morrison who spent four years learning the language. He went on to leave the highly esteemed Athenian Center with his well-earned diploma.

Upon returning to the United States he went on to help in setting up the Hahnemann Medical Clinic and the Hahnemann College of Homeopathy. Dr. Morrison has brought out more than twenty articles on homeopathy and his two books Desktop Guide (1993) and the subsequent Desktop Companion (1999) have been translated into five languages and are used worldwide by homeopaths.