Clinical Materia Medica
Farrington, Ernest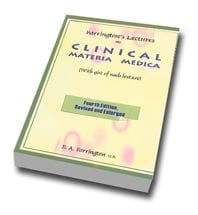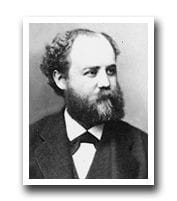 Printed in India, hardback, 1037 pages.
ISBN
8180561941
Size
150 x 220mm
Weight
0.94kg
RRP
£11.00
Price
£1.00
From the cover:
Homoeopathic literature is a vast treasure which is filled with all kinds of gem-stones and crystals. Though all of these are valuable and precious, some are very popular these days while others have been forgotten by most of us. Though it is a very nicely written book it is not as popular as Kent's Lectures On Materia Medica, in fact unlike Kent's book there are no repetitions and it is very lucid as compared to lectures by Kent.

About the author:
Ernest A. Farrington (1847-1885)
E. A. Farrington was born in New York, United States, on January 1, 1847. Apparently his capacity for study was noted from early on and his perspicacity and prodigious memory were in evidence during his school years. Upon graduating from the Philadelphia High School Farrington had achieved the highest marks known within the institute. It was in 1866 that he graduated from the Homoeopathic Medical College of Pennsylvania and one year after that he began his further studies at the Hahnemann Medical College. Later he became a close associate of Hering.

Dr. Farrington's mind was given to profound research in many areas of homeopathy. However, his main drive was to be found in the study of materia medica and he undertook supervised provings. The acuity of Farrington's mind is brought to light when we consider the growing contemporary interest in studying homeopathic materia medica within the context of families and kingdoms. It was Farrington, a real 'family man' who originally put forward the concept and even published a book on comparative materia medica based on the kingdoms.