Children's Types
Borland, Douglas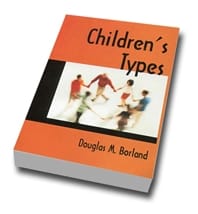 Printed in India, paperback, 98 pages
ISBN
946717257
Size
120 x 178mm
Weight
0.08kg
RRP
£5.50
Price
£2.50
Douglas Borland has created five groups that children can be placed into. This is extremely helpful as it makes it easier to classify and remember different attributes and themes. Each group identifies different characteristic types and contains a set of curative remedies. Learning in this way builds connections and eases assimilation.
It is a wonderful little book full of highly valuable information, making prescribing for children much, much, easier.
About the author:
Douglas Borland (1885-1960)
Douglas Borland M.D. was a leading British homeopath who studied homeopathy in Chicago in the early 1900s alongside James Tyler Kent. After studying with Kent, Borland returned to England and took up employment at the London Homoeopathic Hospital based at Great Ormond Street. During the Great War (1914-1918) Borland saw active service in the Royal Army Medical Corps. In the post war years he again took up a position at the London Homoeopathic Hospital rising to become Chairman of the staff.