Birds - Homeopathic Remedies
Shore, Jonathon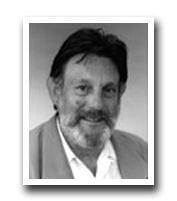 Printed in the US, paperback
ISBN
0975476300
Size
178 x 228mm
Weight
0.80kg
RRP
£45.00
Price
£42.00
Jonathans amazing book gives the easily memorable key themes and ideas on Birds in general plus information on sub groups and 16 specific birds. The book gives key features, provings and cases with analysis. It is a wonderful resource and contribution to homeopathy.

From the book outline:
Introduction: An overview of the bird kingdom. This includes bird characteristics, general bird notes and a brief guide to bird nomenclature.

Key Features: The key points that emphasize the central characteristics of each bird and what makes it unique. It includes natural history and any important mythology and symbolism that sheds light on the remedy. This part includes a section of prominent rubrics specific to the bird.

Provings: The actual material of the provings is given: trituration, journal entries, dreams, experiences and physical sensations. This allows for more in depth study of the provers' own language so that it can be seen how core ideas and key aspects have been extracted.

Cases: A selection of edited cases to illustrate how the remedy shows up in practice.
From the back cover:
"I can imagine few things more honourable than to give voice, to truly see and transmit, some part of the spirit of our planet. Usually this work is done by our poets and visionaries but in this case it was done by homeopaths. I am awed and humbled. This work of art should be required (and very enjoyable) reading for any serious homeopath."
David Warkentin.

About the author:
Jonathon Shore (born 1943)
Dr. Shore was born in Cape Town, South Africa. In 1968 he graduated from the University of Cape Town Medical School. Having spent ten years studying many holistic disciplines Jonathon chose to commit to homeopathy due to its capacity to treat chronic illness. Now located in the San Francisco area he has been a full time practitioner since 1982.