The Concise Human Body Book
Parker, Steve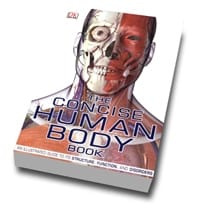 Printed in the UK, paperback, 320 pages
ISBN
9781405340410
Size
148 x 192mm
Weight
0.54kg
Price
£11.99
Take a jaw-dropping interactive top-to-toe tour of your body with this compact guide. Hundreds of 3D images take you through each of the body's systems, from the skeleton and muscles to the skin and nails. Discover how every aspect of the body functions, how the heart beats, how we breathe, and how the body defends itself. Find out what can go wrong, with descriptions of the ways in which common disorders affect the body's system. An unmissable adventure, perfect for students, families and health professionals.
The Concise Human Body Book is a condensed version of The Human Body Book, and reveals the complexity of the human body with remarkable clarity.



Contents
Integrated Body 8
Skeletal System 38
Muscular System 62
Nervous System 76
Endocrine System 130
Cardiovascular System 144
Respiratory System 160
Skin, Hair and Nails 176
Lymph and Immunity 190
Digestive System 210
Urinary System 240
Reproduction and Life Cycle 250
Glossary and Index 306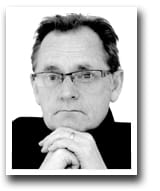 About the Author
Steve Parker is a British writer, editor and consultant specializing in general science and life sciences. An author of both children's and adult's books he has written more than 300 titles and contributed to or edited another 150.

He graduated with a BSc Honours First Class and is a Senior Scientific Fellow of the Zoological Society of London.

Steve has been shortlisted for numerous prizes, including the BBC Blue Peter Book of the Year, the Times Educational Supplement Information Book of the Year and the Rhône-Poulenc Prize. He won the 2014 BMA Board of Science Award for the Public Understanding of Science and in 2018 became a two-time winner of the School Library Information Book award.

He has written extensively in collaboration with Professors Robert Winston (Human Body) and Alice Roberts (Evolution) and has also written a nature series of 16-page books for early readers. Further titles include Camouflage and Display (Ivy Press) and The Weather Book (Lonely Planet).