Synoptic Key
Boger, Cyrus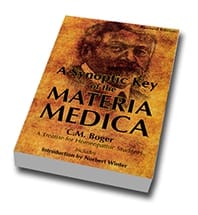 Printed in India, paperback, 528 pages
ISBN
8170210143
Size
120 x 178mm
Weight
0.58kg
Price
£12.50
This book is in a real sense a key to homeopathic materia medica. Something which is useful for bed-side prescription as well as for quick revision. An introductory note has been added by Norbert Winter which briefs about the utility and structure of the book, making it easier for the readers to understand the practicality of of this work.

The book is divided into three parts:
1). 203 pages for Repertory and supplemental reference table.
2). 291 pages for Materia Medica which is laid out in physiological spheres of activities with modalities and relationships.
3). 6 pages for the section of 3 appendices.

It has a fascinating layout and concept. Each remedy is presented in concise and clear words. In Boger's layout you can easily see which remedy affects which specific part of the the body. Here, at a glance, this all is available. This book intends to make the general expression or genius of each remedy, thereby helping the prescriber to correct the manner of his practice.

The Reperatory too is instructive in its own way and many hints can be gathered from its unusual layout. It can also be applied as the "supplemental reference table".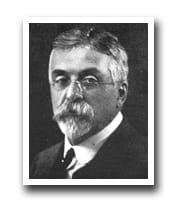 About the author
Cyrus Maxwell Boger (1861-1935)
Born in western Pennsylvania Boger graduated from the Philadelphia College of Pharmacy and then gained his medical degree from Hahnemann College in Philadelphia in 1888. He settled in West Virginia where he spent the rest of his life. He brought Boenninghausen's Characteristics and Repertory into the English language in 1905. He wrote the Synoptic Key and Repertory in 1915 and General Analysis and Card Index in 1931. Boger served as the IHA president in 1904. He was on the faculty of the AFH postgraduate course from 1924 until his death at the age of 74 from food poisoning.