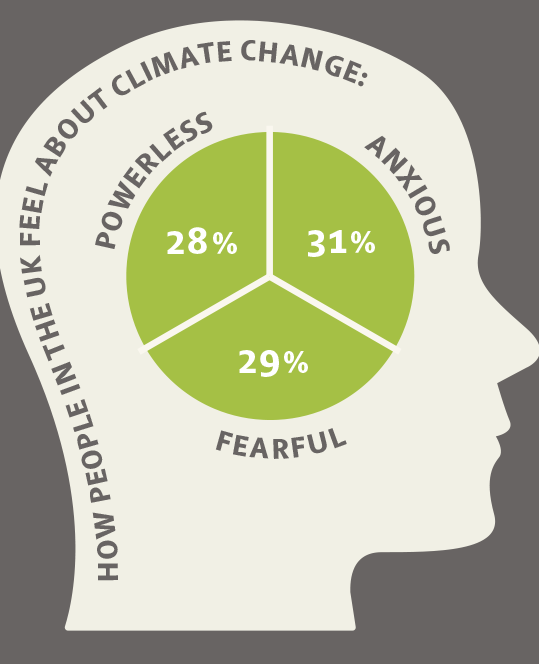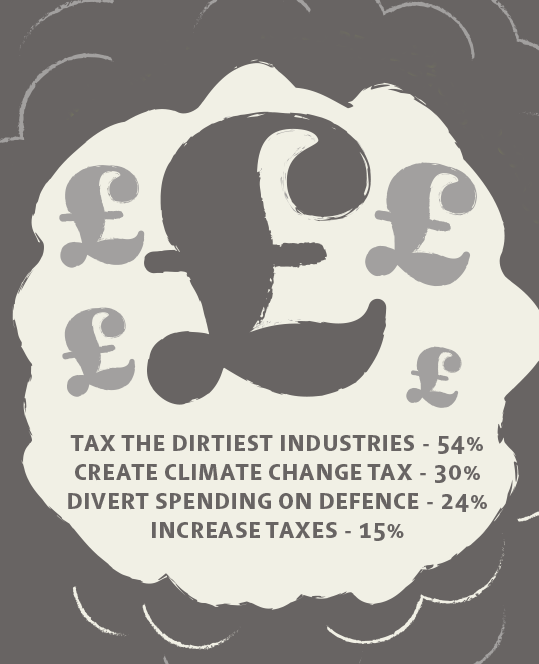 Healthy Planet, Healthy People
A new study commissioned by The School of Health reveals that three quarters of us think climate change is the biggest threat to humanity. Hardships caused by extreme weather events such as prolonged droughts and severe flooding have historically been viewed as challenges faced by poorer communities in the developing world. But the devastating effects of climate change are being seen ever more frequently closer to home. This recent survey shows that the UK is feeling the heat.
Highlighting the effects of climate change in the here and now, one eighth of those polled know someone who has been affected by extreme weather. Storms, floods and record-breaking temperatures are listed as the three most common weather events affecting people in the UK. In fact, the study, which polled 2,000 adults across the nation, has revealed that almost 90 per cent of us regard climate change as an important issue personally. Yet in stark contrast to this, only 5 per cent of us feel ready to tackle it.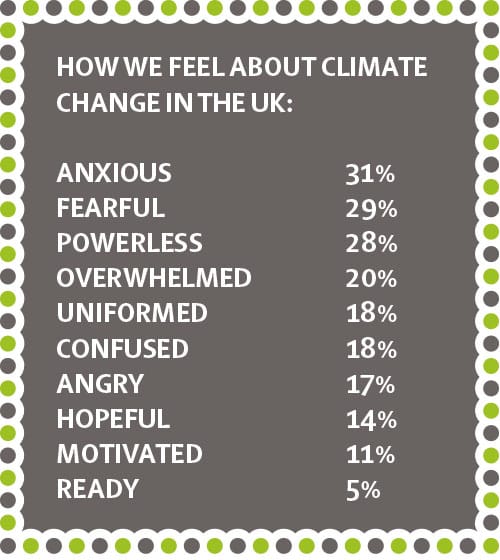 The disquiet is almost palpable. Change is afoot. Ordinary people are doing extraordinary things, and there are signs of real hope. Children are skipping school to march on the streets, mass protests declaring a climate emergency are taking place around the world. The poll shows that it is young adults aged 18 to 24 who are the most switched on. The young are rising up, and the world is taking note.
But it's not just the younger generation who want to get involved. Over half of all people in the UK want to help tackle climate change but are confused about what to do. Each of us knows we are part of the solution and we're already doing our bit. Plastic bags and excessive packaging are down-trending and recycling is common place. But the survey, canvassing opinions from all age groups over 18, clearly shows there's an appetite for more.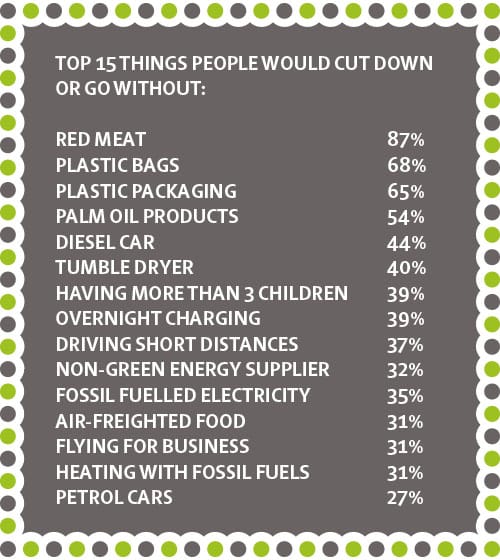 Many of the measures we can adopt to safeguard our precious planet are also beneficial for individual health too. After all, cleaner air, more green spaces and thriving wildlife underpin our very existence. And with nearly half of us concerned about the amount of chemicals in medicines, many would consider using natural and sustainable health care systems to help protect the environment.
Nearly half of us worry about chemicals used in conventional medicines.


The School of Health has been educating about gentle, ecological approaches to health and well-being for almost 40 years. Good nutrition is the cornerstone of good health, and homeopathy is one of the most sustainable and ecological systems of medicines available.
Over 70 per cent would consider using homeopathy to conserve energy and protect the environment.


Mani Norland, Principal at The School of Health which commissioned the survey using OnePoll says: "We are seeing a new groundswell of action around climate change. This survey clearly shows that people are ready to make a change and want the government to take the lead. The School of Health has been promoting sustainable options for health and well-being for nearly 40 years and we know that looking after the health of the planet helps people to stay healthy too."

So, we find ourselves on the brink of change. The tide is changing and the call to action is louder than ever before. But to make a deeper and more profound impact on the health of our planet decision-makers need to take the helm and steer us towards a safer, healthier and more sustainable future. Over half of us think that the lack of government leadership is a barrier to solving the climate crisis. And 83 per cent want to see those in charge doing more to address this gravest of issues.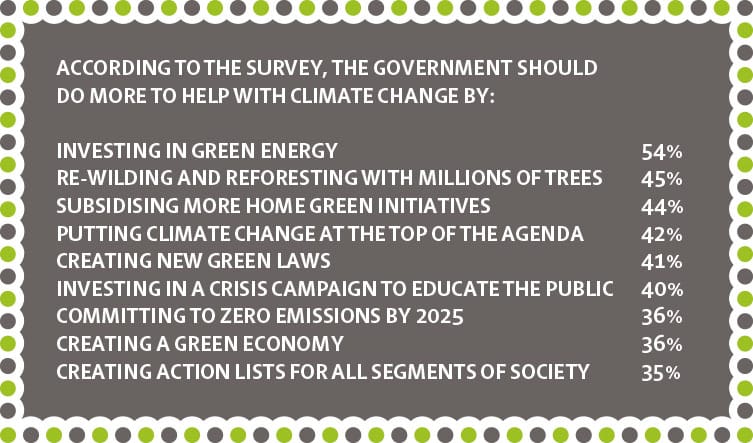 It is clearly time to act. We face a huge challenge, but we can rise to it. Every effort is worthwhile, whether it be a small change to our lifestyle or an entire system re-boot at government level. It all counts. We are all creatures of the Earth and together we can sow the seeds for a healthy future - for people as well as for the planet.
Top tips from The School of Health on how to help tackle climate change:

Food for thought:
Cut down on meat, especially beef and lamb.
Buy organic and free-range produce wherever possible
Choose fish certified by the Marine Stewardship Council (MSC)
Love your leftovers. Get creative and reduce food waste.
Shop smart:
Say no to unnecessary packaging by choosing loose items, reusing shopping bags and carrying your own coffee cup and water bottle
Avoid products containing palm oil – it's in around half of all products in the supermarket
Shop local – visit your nearest farmers' market and buy food that is in season and produced locally (avoid air freighted products)
Save energy:
Switch to a green energy supplier
Turn the heating down and throw on another sweater instead
Don't over-fill the kettle or leave the tap running
Wash at low temperatures
Don't tumble dry – hang out your clothes instead and enjoy the fresh air scent
Insulate your home by double glazing, using draught excluders and lagging the loft
Turn off appliances and chargers overnight - don't leave on standby
Install solar panels
Reduce, recycle and reuse everything you can
Put your money where your mouth is, switch to an ethical bank that doesn't invest in fossil fuels
Way to go:
Drive less, walk more, work from home, get a bike, use the bus, car share
Fly less, have more UK holidays
Buy an electric or hybrid car when you can
Back to nature:
Grow your own veg
Re-wild your garden and local community – plant some trees, encourage insects and wildlife
Consider using natural systems of medicine to promote healthy people and a healthy planet
Buy nature friendly biodegradable cleaning products
Pile on the pressure:
Write to your MP to ask them what the Government is doing to protect the planet
Click: To take the survey yourself
Click: The view a larger version of the poster below
Over half the people in the UK believe it's human behaviour that affects climate change the most, but nearly 20 per cent think it's down to natural climate cycles.


Six out of ten people would consider installing solar panels and switching to an electric vehicle.


And a massive 87 per cent would give up red meat or eat less of it - a healthy choice for our bodies as well as our planet.