Homeopathy for Today's World
Sankaran, Rajan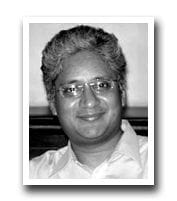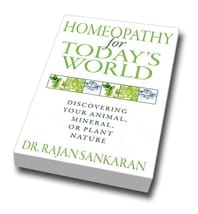 Printed in USA, paperback, 270 pages
ISBN
9781594774034
Size
152 x 227mm
Weight
0.47kg
Price
£18.00
From the cover:
The most important development in homeopathy since its discovery in the late 18th century by Dr. Samuel Hahnemann, the Sensation Method of diagnosis developed by Dr. Rajan Sankaran explains that our experience and perceptions of life's stresses are shaped by an inner pattern, or "song," connected to one of the three kingdoms in nature--animal, plant, or mineral. Revealing itself as a constant underlying sensation felt in both the mind and the body and expressed through illness and chronic ailments, this inner song of reoccurring reactive patterns--be it that of a competitive lion, a sensitive daisy, or structured phosphorus--drives our emotions, dreams, ambitions, careers, and relationships and is the underlying factor behind why stress affects each of us so differently.

Explaining that there are 7 levels to our experiences, Dr. Sankaran provides techniques to decode the words and gestures we use to describe our pain, emotions, and health conditions, allowing us to probe deeper into our experiences of stress and illness to determine what animal, plant, or mineral is "singing" within us. Showing how this core identity can be used by homeopathic physicians to treat our problems at their source, he reveals how becoming aware of our inner song can reduce the intensity of its negative effects, leading to less stress, better health, and more harmony in our lives.

Quote:
"Homeopathy for Today's World is a triumph: the healing art is revealed! Rajan Sankaran's experiences and insights to date are united within an overarching philosophy and are made explicit and intelligible. His quest for the most reliable form of homeopathy has been unremitting. I will recommend this book to all my students."
Misha Norland, founder and principal of the School of Homeopathy, Devon, England

About the author:
Dr. Rajan Sankaran is internationally renowned as a clear thinker and is best known for his path breaking concepts, especially his understanding of disease as a delusion, his use of mind symptoms and dreams, his classification of remedy states into kingdoms and his additions to the existing miasms. His recent work on the plant kingdom and the seven levels is fast gaining in popularity and promises to revolutionize Homoeopathy. More and more Homoeopaths are incorporating his ideas into practice, with the most promising results.

His lucid style and simplicity makes him very popular as a teacher amongst Homoeopaths worldwide. His seminars and teaching courses have been widely attended in India and abroad. He has lectured in Australia, Austria, Belgium, Canada, England, France, Germany, Holland, Israel, Italy, New Zealand, Norway, Russia, Slovakia, Spain, South Africa ,Switzerland and U.S.A. Along with his colleagues he founded The Homoeopathic Research and Charities, which is an Institution involved in various teaching courses. He has been awarded a Fellowship of the Society of Homeopaths (U.K.).

He has authored 'The Spirit of Homoeopathy', 'The Substance of Homoeopathy', 'The Soul of Remedies', 'Provings', 'The System in Homoeopathy', 'An Insight into Plants (Vol 1, 2 & 3)', 'The Sensation in Homoeopathy', including his recent writings 'Sensation Refined' and 'Structure - Experiences with the Mineral Kingdom', and above all, he has also created a Homoeopathic case taking and analysis software 'Vital Quest'.

Dr. Rajan Sankaran lives and practices in Juhu area of Mumbai, India.