Recorded - The Radioactive Remedies - Homeopathy and Human Destiny - Geoff Johnson
Homeopathy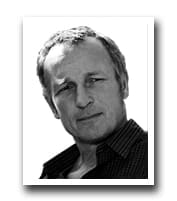 This Webinar was recorded in July 2018. You are purchasing a copy of this webinar to download and view. It comes with the original recording, presentation (when available) and transcript.

Webinar Aims: In this webinar Geoff Johnson will teach about the Radioactive Homeopathic Remedies and how to use them in clinical practice. He will discuss radioactive ideas, remedy provings, myths and cured cases.

Geoff says, "We entered the nuclear age in 1939 with the Manhattan Project and the nuclear bombing of Japan in 1945. However the vital force of humankind has always been radioactive - have we now reached the point where we acknowledge this energy and transform, or do we continue down the road to annihilation?" These ideas and many others will be explored through the remedies and in this exciting webinar.