Recorded, Mental Health, Katja Behrens
Homeopathy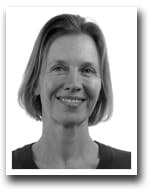 This Webinar was recorded in August 2017. You are purchasing a copy of this webinar to download and view. It comes with the original recording, presentation (when available) and transcript.
Homeopathy for Mental Health

This session will be about exploring the homeopathic vision of mental health problems in patients, understanding the patient and his/her remedy state and methods of case taking. You will learn how to improve your approach in case taking for mental health illness through a case and step by step analysis.

You will get the opportunity to investigate the latest way of finding the closest match through Dr Rajan Sankaran's methodology of Synergy: using system, genius and symptom.

We will explore the 7 levels in homeopathy according to Sankaran, do a thorough analysis of the case taking process and how the patient might express his "other song" and find the sensations, rubrics and the place in the system of homeopathy where the similimum lies. We will not just explore the sensation and miasm of the case but also try to identify the position of the remedy in the system and compare plant and mineral tables for a thorough understanding of the genius of the remedy.