Supporting Alzheimer's and Dementia with Nutrition, Karen Carman
1.Nutrition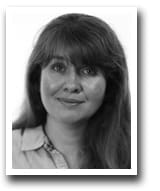 Supporting Alzheimer's and Dementia with Nutrition, Karen Carman

28th August 2019 - 8pm UK Time
Our awareness of the increasing risk of developing Alzheimer's or Dementia is growing rapidly.



With the average age of onset decreasing and identification of risk factors and individuals at high risk what can we do with our diets to support?



Webinar Aims:
This webinar aims to explore the theory and the practical applications of the various current nutritional approaches that may support, laying down the foundations for a healthy diet lifestyle to support your family history and early indicator signs of these diseases.