Recorded, Mood Boosting Nutrition, Karen Carman
Nutrition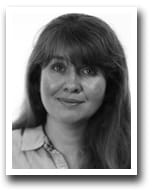 This Webinar was recorded in December 2017. You are purchasing a copy of this webinar to download and view. It comes with the original recording, presentation (when available) and transcript.
Boosting Mood Through Food, Karen Carman

Its that time of year when the nights are drawing in, we have little daylight exposure and the weather is cold, wet and damp.....perfect for craving sugar and other stimulants. comfort foods and alcohol to boost our mood. This can lead to short term highs and longer terms lows for our mood and overall well being, change your food choices over this period (and the rest of the year) and you can really "boost your mood through food"
Webinar Aims
This webinar aims to explore how the role of foods, selected supplements and eating patterns can influence the metabolism and production of our "mood boosting and mood stabilising" neurotransmitters.

Why are stimulants actually negatively impacting our mood in the long and short term.

Why do we crave certain foods when feeling "low".

The role of the gut and other organs in balancing mood.

Medications V nutrients for boosting mood - pros, cons and contraindications.

Essential knowledge for yourself, friends, family and future clients!