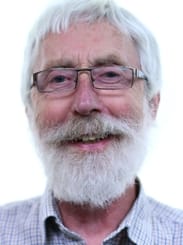 Tutors
Walter Daw


Walter has been a teacher or lecturer for over 40 years. During that time, he has worked in further and adult education and secondary schools in the UK and abroad. He has taught Biology to 'A' level and, most recently, ITEC Anatomy & Physiology to adult students. He worked for The School of Health for 5 years. He is now semi-retired.
He is married, has 3 grown up children and is now a grandfather.
His interests include photography, gardening and hill walking.
Our tutors are always on hand if you have any questions during your study