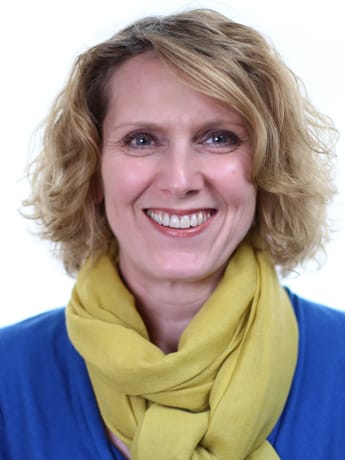 The Faculty
Catrina Crute
Tutor

Catrina's interest in nutrition began after losing her mum to cancer. During her mum's treatment there was no dietary advice given and she felt powerless to help her. After her mum passed away she began looking into different diets but found it very confusing. It was then she decided to embark on a distance learning course in nutrition. She gained a Diploma in Nutrition in 2010 and in the same year embarked on a course in Allergy Therapy, gaining a Diploma in Allergy Therapy the following year.
Catrina currently runs two clinics, one in Ledbury in Herefordshire and the second in Corse in Gloucestershire. In her practice she uses various modalities ranging from muscle testing, also known as kinesiology, and Functional DX Blood Chemistry Analysis.
Catrina has had a varied career, from managing beauty salons on board cruise ships to working for Gloucestershire Constabulary. During her career she also qualified as an NVQ Assessor specialising in retail, customer service and management. This experience is invaluable in the role as a tutor as she is able to draw on the skills she has acquired over the years to support her students through their course. Having completed her nutrition qualification via distant learning Catrina is well placed to support her students.
Catrina settled in Gloucestershire 25 years ago. She currently lives in a self built converted Eco barn, which is an on-going project, with her husband and two dogs. She loves art and attended art classes for a number of years. Her favourite mediums are pastel and charcoal and her dogs are her most common subject to draw. Catrina likes to grow her own organic vegetables and in the summer months you will usually find her in the allotment.
Diploma in Nutrition: Premier Training International
Diploma in Allergy Therapy: Prestberries Farm Training Centre
Kinesiology: Various courses: Classical School of Kinesiology, Leicester
Practitioner in NLP (Neuro Linguistic Programming) : Realisation at Stenhouse, Cardiff
British Association for Nutrition and Lifestyle Medicine (BANT)
Complementary Natural Healthcare Council (CNHC)
Register of Allergy Therapists
"I love working with nutrition because it is the fundamental element of helping people to be healthy and living the best life they are able to live. Educating and supporting individuals in nutrition enables them to make better choices in what they eat. Even small dietary changes can result in some amazing health improvements."
Our tutors are always on hand if you have any questions during your study