The Natural Health Seminar - 5 Day Course Fee
Natural Health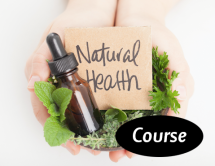 Come and join us for the most amazing 5 days of learning. During this event you will learn about natural healthcare from a truly holistic perspective looking at all the main modalities and how they complement one another.
Have you ever wondered about different forms of natural healthcare but not been totally clear on what they are or how they work? Have you ever wanted to broaden your practice and know more about other forms of medicine? Then is seminar is for you!
This product is for the Course Fee: £445.00
The Event:
Dates: 17th – 21st July 2017
Lecturer: Mary Sharma with other guest speakers.
Location: Stroud
Course fee: £445.00

Refreshments: Tea and Coffee facilities available
Lunches: There are plenty of healthy places to eat in Stroud or you can bring your own.
Accommodation: Stroud B&B and hotel list available on booking
During this 5 Day Event you will learn about:
Ayurveda Medicine
This lecture will cover the underlying philosophy of Ayurveda, the five elements, Tri Dosha, the basics of Ayurvedic anatomy and physiology, Ayurvedic nutrition and simple techniques to balance the Doshas.
Chinese 5 Elements Medicine
An introduction to Chinese five element theory and the concepts of TCM. The lecture will include five element nutrition and the connections between the Chinese five elements and Ayurvedic philosophy.
Tibetan Medicine
An introduction to the basic concepts of Tibetan medicine and its connections with Greek medicine, Ayurveda and Chinese medicine.
Unani Medicine and the Four Elements
An introduction to Unani medicine covering the four humours, four temperaments and diet and lifestyle advice.
Homeopathy
The history, philosophy and practice that underpins homeopathy, including miasm theory. The lecture will cover the art of simple homeopathic prescribing.
Naturopathy
Philosophy, history and practice of naturopathy. Naturopathy is based upon eastern medical philosophy and homeopathic philosophy. This lecture will explore its roots and the re-emergence of naturopathic medicine.
Homotoxicology
Philosophy and practice of homotoxicology, a branch of homeopathy which uses low dose, combination remedies in accordance with naturopathic philosophy and modern medicine.
Naturopathic Psychosocial skills
History of psychology and the effects of the mind upon our health. This lecture will cover research into the effects of stress on the physical body, hypoglycaemia and adrenal fatigue together with remedies and techniques to support the symptoms.
Hydrotherapy
An introduction to the history and practice of hydrotherapy techniques
Iridology
An introduction to Iridology covering the various signs in the iris and their meanings together with information about the basic constitutions.
Dentistry
An introduction to the importance of the teeth and gums to overall health and how the health of the teeth and various dental procedures can have a detrimental effect upon health.